LAGASTA Summer Compilation Vo. 1
Gasboy
LAGASTA
Late Summer Compilation Vol. 1
LAGASTA takes you for a drive underwater with a new
summer compilation full of exclusive tracks. Dive in!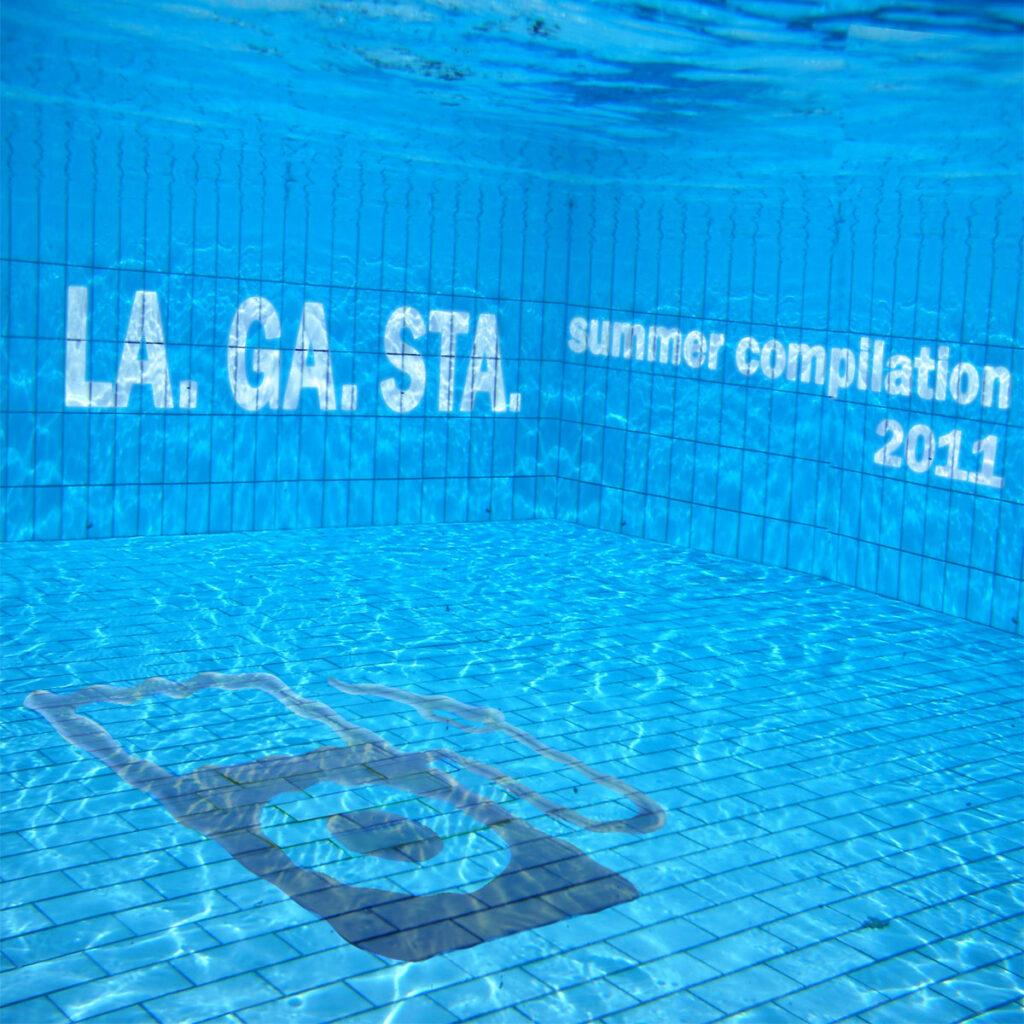 To get you through the boiling-hot days of summer, La.Ga.Sta. offers you a refreshing new summer compilation with lots of exclusive tracks from some of our favorite producers and takes you for a drive underwater. Shout out to all the artists and labels that contributed to the making of this compilation. Splashshshsh!!!
Download La.Ga.Sta.'s Summer Compilation 2011 HERE for the price of an email.
TRACKLIST
01. Lykke Li – I Follow Rivers (The Magician Instrumental Remix)
Pure magic! For the first time the instrumental version of The Magician's massive remix of "I Follow Rivers" as an exclusive free download. We just can't get enough of it.
02. Paul Weller – Starlite (Black Van Instrumental Remix)
Enter this Black Van and drive off into the sunset once more…
03. Mitzi – Morning Light (Softwar Remix)
Softwar can do no wrong. Already a favorite, their remix of Mitzi's "Morning Light" is one of the tracks we are listening to while driving to the beach. It hits you like a morning light.
04. Hannulelauri – Zombie Tropicana
We're so excited to finally share with you our favorite track from Finnish duo Hannulelauri for free download. Yes, this August sounds like…Zombie Tropicana once more.
05. Count Jackula – Breakfast (The Supermen Lovers Remix)
Time for breakfast under a coconut tree. Count Jackula serves congas, latin-sounding brasses, and synth disco bass, while The Supermen Lovers mix them in a Moullinex super blender. Exclusively on La.Ga.Sta.
06. Mindless Boogie – Dolly (Peter Visti Edit)
A blast from the past. Thanks to Mindless Boogie this rare and stunning edit of "Dolly" by Peter Visti finally finds its way to our compilation in 320kbs glory. It's always nice to drive around with Dolly Parton.
07. Munk – Violent Love (The Twelves Remix – Jerry Bouthier Edit)
From Kitsuné to Gomma, Jerry Bouthier made this killer edit of The Twelves remix of Munk's "Violent Love". Enough to take you from here to disco heaven!
08. Humorous Norwegian Disco Alias – Turn On
You may haven't heard of Humorous Norwegian Disco Alias, but we're sure you know their alter ego Drop Out Orchestra. All you have to do to turn it on, is turn it up!
09. Headman – Be Loved (Dub)
Headman is certainly someone we love. He was kind enough to offer us exclusively the dub version of his new track "Be Loved", off the forthcoming Relish Recordings Compilation 3. Feel the love.
10. Mighty Mouse – Between The Pavement And The Stars (Mario Basanov Dub)
A great combo. Mighty Mouse take us from the pavement to the stars and Mario Basanov works his magic to keep us there. Yes, sometimes disco can fly you to the stars.
11. Acid Washed – Change (Anteros & Thanaton Remix) Another track exclusively on our compilation. Anteros & Thanaton turns Acid Washed's "Change" into a seven-minute piano-driven cut. Taken from Acid Washed's forthcoming "Change" remix EP.
12. All The Lights – Chasing Colours (Plastic Plates Remix)
Brand-new remix from our favorite newcomer producer Felix Bloxsom, aka Plastic Plates. Taken from All The Lights' debut EP "Chasing Colours", out now on etcetc. Turn all the lights on.
13. Jeremy Glenn – New Life (Perseus 'Summer of 83' Remix)
Jeremy Glenn gave us a new life this summer with one of the finest tracks we've heard this year. This remix by rising DJ/Producer Perseus takes us back to the summery nights of '83. This is like deja vu all over again.
14. Lazydisco – More Tigers (MODE Remix)
From Lazydisco's amazing latest EP "More Tigers" on Discotexas (still on repeat) here comes MODE's take on the track, to make us dive into the nearest pool. Bloom!
15. Rolla Scape – Heaven Is Real (feat. Marsheaux)
You asked for it, now you can have it. Bite into summer. Big thanks to all the artists and labels that contributed to the making of this compilation.
Videos by Can You Relate?