Kornél Kovács & Aluna: "Follow You"
LAGASTA TEAM
Kornél Kovács & Aluna: "Follow You"
The first single from his upcoming third album "Hotel Koko".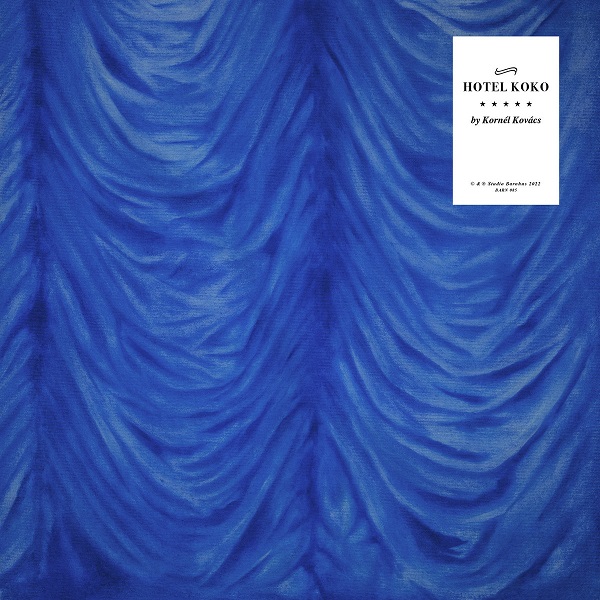 Kornél Kovács' third album "Hotel Koko" will drop in October.
Stockholm-based producer and Studio Barnhus co-founder Kornél Kovács is back with his third studio album "Hotel Koko", a follow-up to his sophomore 2019 LP "Stockholm Marathon". The new expansive nine-track record features contributions from Aluna of AlunaGeorge, jazz musician Niclas Skagstedt, as well as Costa Rican singer-songwriter MishCatt and fellow Studio Barnhus affiliate Kamohelo of "techno boy band" Off The Meds.
Speaking on the album concept, Kornél explains: "I wanted this album to centre around a fictional, dreamlike place. I've often had friends staying at my flat in Stockholm while I've been away touring or recording. At one point I wrote down some basic information and silly "house rules" on a paper, making it look like stationery for a "Hotel Koko". I found that piece of paper while cleaning my flat a while back, that's when the idea and the album title fell into place. I think all hotels, from the shabbiest to the most luxurious, have a sense of fantasy and mystique about them, they're these "liminal spaces" if you will, where anything could happen behind the locked hotel room doors."
Before it drops, we are treated to the record's first single, "Follow You", an infectious bittersweet tune featuring the vocals from Aluna.
Welcome to Hotel Koko.
Kornél Kovács' album "Hotel Koko" will arrive on October 14 via Studio Barnhus.
Pre-order it here.