Heisei No Oto: Japanese Left-field Pop From The CD Age (1989-1996)
LAGASTA TEAM
Various Artists
Heisei No Oto: Japanese Left-field Pop From The CD Age (1989-1996)
A fascinating selection from a little known part of Japan's musical history.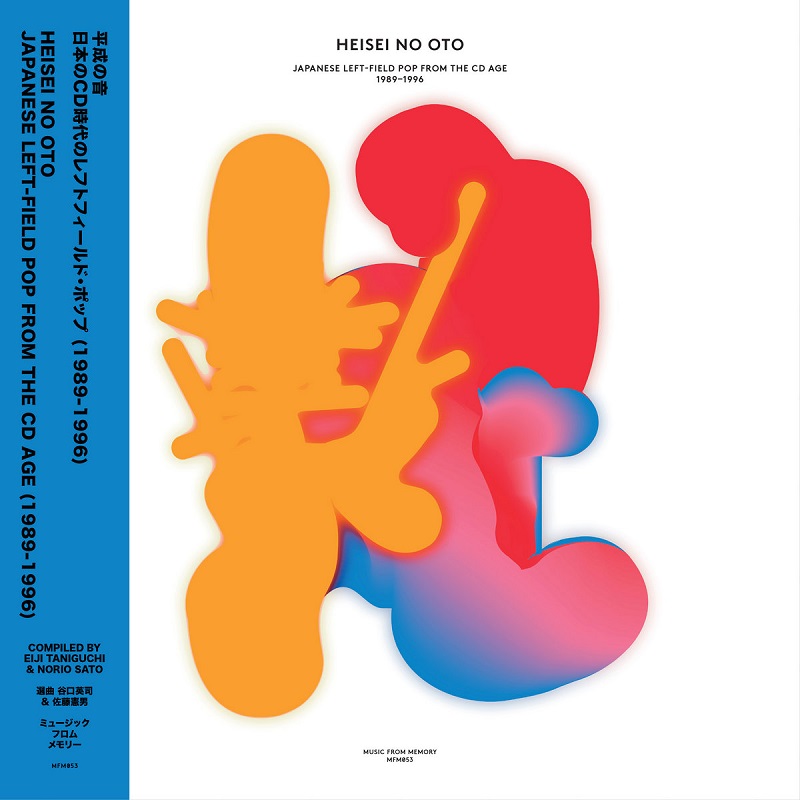 Music From Memory's new 16-track compilation featuring all sorts of Japanese ambient, jazz, new wave, pop and dance.
The ever-reliable Dutch label Music From Memory continues its excellent release run with a sublime new compilation, entitled "Heisei No Oto: Japanese Left-field Pop From The CD Age (1989-1996)". Compiled by two Osaka record store owners, Eiji Taniguchi of Revelation Time and Norio Sato of Rare Groove, "Heisei No Oto" delves into a world of music released almost exclusively on CD and brings together a fascinating selection of discoveries from a little known and overlooked part of Japan's musical history.
Spending tireless hours in local record stores and embarking on digging trips across the country, Eiji Taniguchi and Norio Sato, much like Chee Shimizu of Organic Music in Tokyo, have since the mid-2000s, been at the forefront of unearthing and introducing many of the very Japanese records now loved and sought after around the world. Yet as YouTube algorithms and vinyl reissues would transport such music into the global consciousness and demand and therefore scarcity intensified for such records, so Eiji and Norio have recently begun to turn their attention to CDs.
The title of the compilation "Heisei No Oto" refers to the sound of the Heisei era, which began in 1989 and corresponds to the reign of Emperor Akihito until his abdication in 2019. The 16-track collection includes music by Haruomi Hosono as well as Yasuaki Shimizu, Toshifumi Hinata and Ichiko Hashimoto who have become known and loved around the world in recent years, "Hesei No Oto" also features Japanese pop star Yosui Inoue, producers Jun Sato and Keisuke Kikuchi in addition to less established artists from the contemporary, jazz, new wave, pop and dance music scenes.
Bringing together a selection of tracks that seem to define these specific genres and in fact move fluidly between a number of them, the music on the compilation is underscored by experimentations with synthesizers and drum computers though with something of a gentle Pop sensibility. Reimagined here under the encompassing term "Left-field Pop", this is an exciting chapter in Japanese musical history that has perhaps only just begun to be fully explored.
The "Heisei No Oto: Japanese Left-field Pop From The CD Age (1989-1996)" compilation will arrive on March 15th as a 2xLP/2xCD via Music From Memory.
Pre-order it here.