Tendts: "Cosmic Swimmer (Soulwax Remix)"
Elice Mour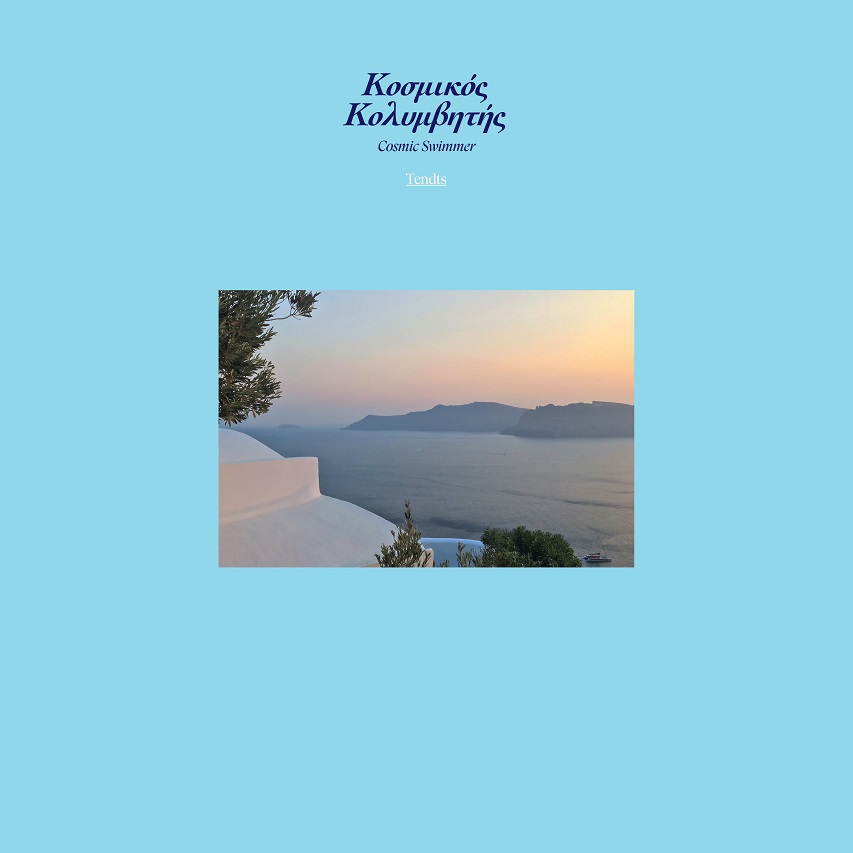 Our beloved Tendts are back once again with a sunbleached great EP, which is out via San Francisco's Public Release. "Cosmic Swimmer" is here to remind us that summer is not that far away. The Greek brotherly duo, Christos and Fotis Papadakis, have delivered a soft and cushy track, a charmed layer cake of round, full-bodied hand drums, airy pads, and washed-out vocal harmonies. A breezy, wide-open endless groove which is being accompanied by three top-notch remixes.
Our pick is the work of another brother duo, Soulwax, who make a very rare, celebrated appearance here by serving up their own bottom-heavy take on the tune! The track is injected with a tropical taste, spotlighted with a low-slung bassline and Soulwax's trademark finger-plucked bass struts. It's simply amazing!
And don't forget to dance to New York City's Kim Ann Foxman's vigorous remix, and Eric 'Dr. Dunks' Duncan's acid- flecked interpretation that thrusts the record into peak-hour rave territories.
The "Cosmic Swimmer" EP is out now via Public Release. Get your copy here.