Fantastic Man: "Cloud Management" EP
LAGASTA TEAM
Fantastic Man: "Cloud Management" EP
Fantastic Man drops his great new EP on the new Love International X Test Pressing imprint.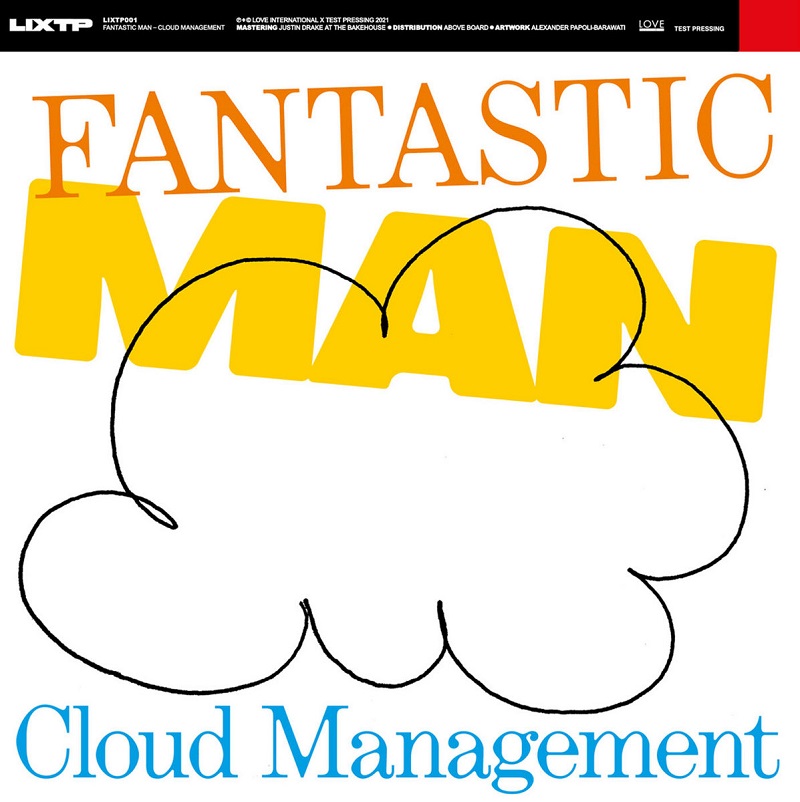 The inaugural release from the new Love International and Test Pressing imprint comes from Mic Newman, aka Fantastic Man, the Berlin-based Australian and Superconscious label head, whose music has been played by everyone from Aphex Twin to Bicep to Gerd Janson and many more.
Love International make good times happen in far flung places, whilst Test Pressing make good times happen physically and in the digital sphere, a meeting of like minds and shared tastes, all bases covered here. Together this collaboration has been releasing compilation album from the likes of Gatto Fritto, Beautiful Swimmers and Shanti Celeste, and this new label project unites recording artists and designers in a meeting of music and art.
On the four-track "Cloud Management" EP, Fantastic Man teams up with Alexander Papoli-Barawati, a German/Filipino/Iranian graphic designer and art director living in Berlin. The striking and playful graphic design is in tandem with the music, which runs from the beautiful piano–led Balearic sounds of "Cloud Manager" to the floating breaks in "Lounge Wizard", the warped chug tempo in "Psychic Monthly" and the beautiful acid bubbles of release finale, "Time Apprentice". Stream the whole thing below.
The "Cloud Management" EP is out now via Love International X Test Pressing.
Pick up your copy here.