Donald's House & Lipelis: "VGF (DUB)"
LAGASTA TEAM
Donald's House & Lipelis: "VGF (DUB)"
It's the first taste from CC:DISCO!'s "First Light (Volume II)"compilation.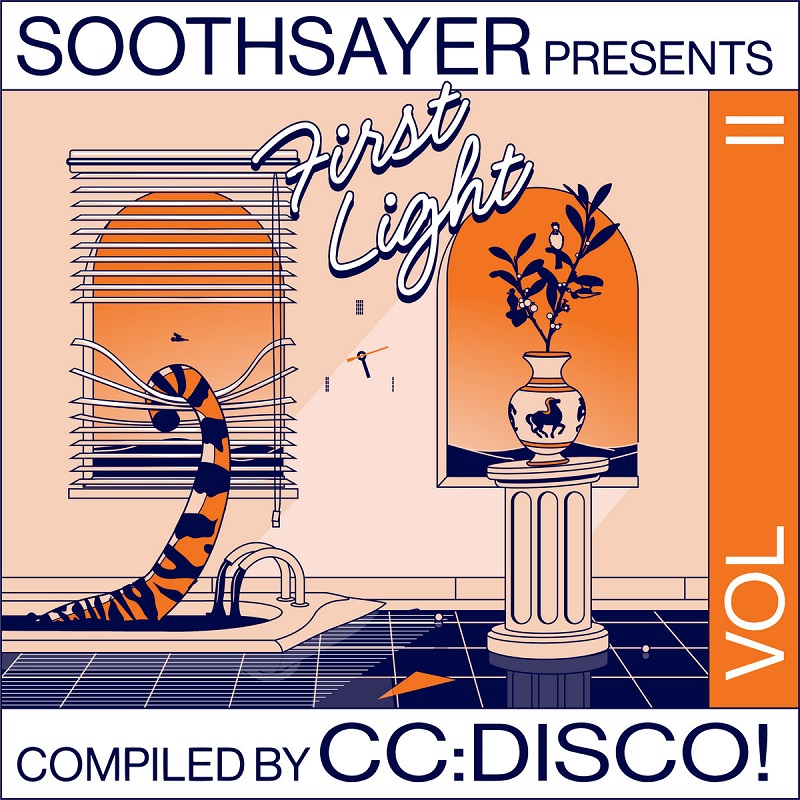 CC:DISCO!'s second volume of her "First Light" compilation series is an eclectic journey.
Melbourne-born, Lisbon-based DJ, promoter, and radio host CC:DISCO! has compiled the second instalment in her excellent "First Light" compilation series, set to drop in May via Soothsayer. The new compilation offers listeners an open invitation to discover prolific upcoming and unsung talents not only from Australia, but from across the globe in Russia, Japan, Zambia, Spain, Sweden, Indonesia, US, Canada and beyond.
From Balearic core shakers, to hard AF Italo and back again, the "First Light (Volume II)" covers everything you could think of from home listening to 4am club bangers. It features 24 exclusive tracks by the likes of Jenifa Mayanja, Perdu, Ca$hminus, Hidden Spheres, Pépe, Hybrid Man, and Mount Liberation Unlimited, amongst others. "With Vol. II I really wanted to capture my overall sound and bring artists together from around the world. It's definitely a body of work you should listen to from start to finish, it's a natural progression," says CC:DISCO!
Our first taste from the upcoming compilation comes from Melbourne's Donald's House, the brotherly duo of James and Peter Isaac, and Moscow-based producer Lipelis, who has also contributed a great remix for Kito Jempere to our "Late Summer" compilation Vol.9. They collaborative track "VGF (DUB)" is a thing of pure Balearic beauty. Blast it below.
The "First Light (Volume II)" drops on May 7th via Soothsayer.
Pre-order it here.