Midnight Magic: "Beam Me Up (Prins Thomas Diskomiks)"
LAGASTA TEAM
Midnight Magic: "Beam Me Up (Prins Thomas Diskomiks)"
Beam yourself back to the dancefloor!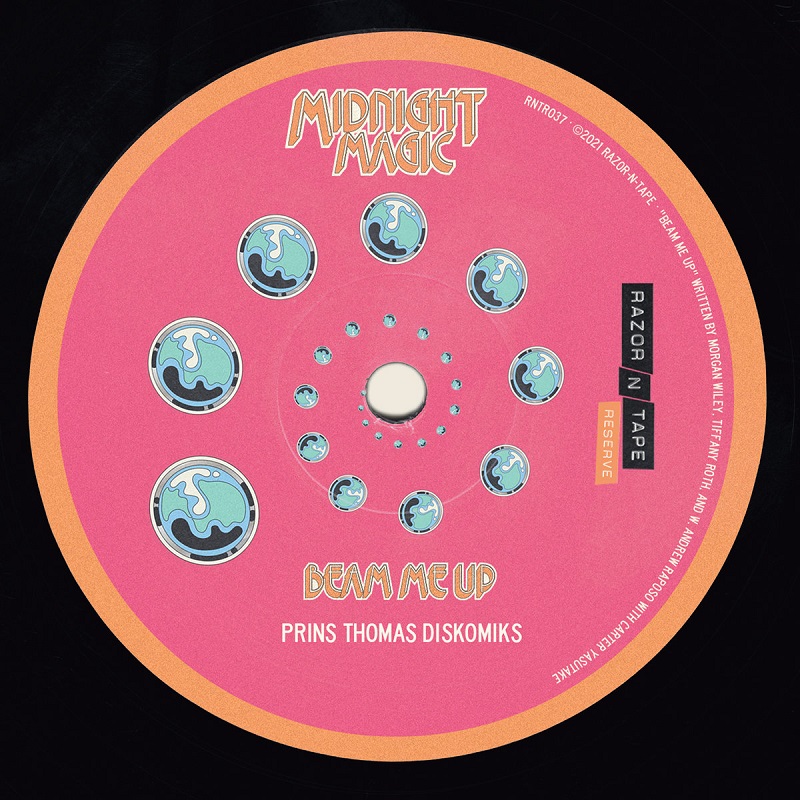 Midnight Magic celebrate the 10-year-anniversary of their iconic disco track "Beam Me Up".
Brooklyn's disco funkers Midnight Magic perennial disco anthem "Beam Me Up" announced itself as an instant classic from the moment of its release in 2010 via Permanent Vacation, backed with Jacques Renault's solid remix, always getting the floors pleased on a hooky disco-boogie mode.
At long last the fellow Brooklynites joined Razor-N-Tape for a 10-year-anniversary package (minus one lost year) that once again establishes the timeless quality of the song with a fresh and versatile package of a trio of remixes by the likes of Prins Thomas, Kim Ann Foxman, and Each Other, the project of NYC club royalty Justin Strauss and Max Pask.
These three mixes truly capture an entire club night in one record, each a beautifully unique interpretation that showcases the inimitable talent and creativity of the remixers, and is also a testament to the enduring perfection of the original.
Norwegian space-disco don Prins Thomas delivers a sprawling and elegant "Diskomiks" of "Beam Me Up", grounding melodic and psychedelic elements over a bumping percussive disco rhythm treatment, stretching out over eight minutes of blissful breakdowns, delays and driving bass lines.
Get your fill of Prins Thomas' remix below and beam yourself back to the dancefloor!
The "Beam Me Up Remixed" 12" drops on May 27th via Razor-N-Tape.
Pre-order it here.