B'Zircon (Roza Terenzi & Fantastic Man): "Azure"
LAGASTA TEAM
B'Zircon (Roza Terenzi & Fantastic Man): "Azure"
Roza Terenzi and Fantastic Man kicking off 2021 in style
under their B'Zircon alias.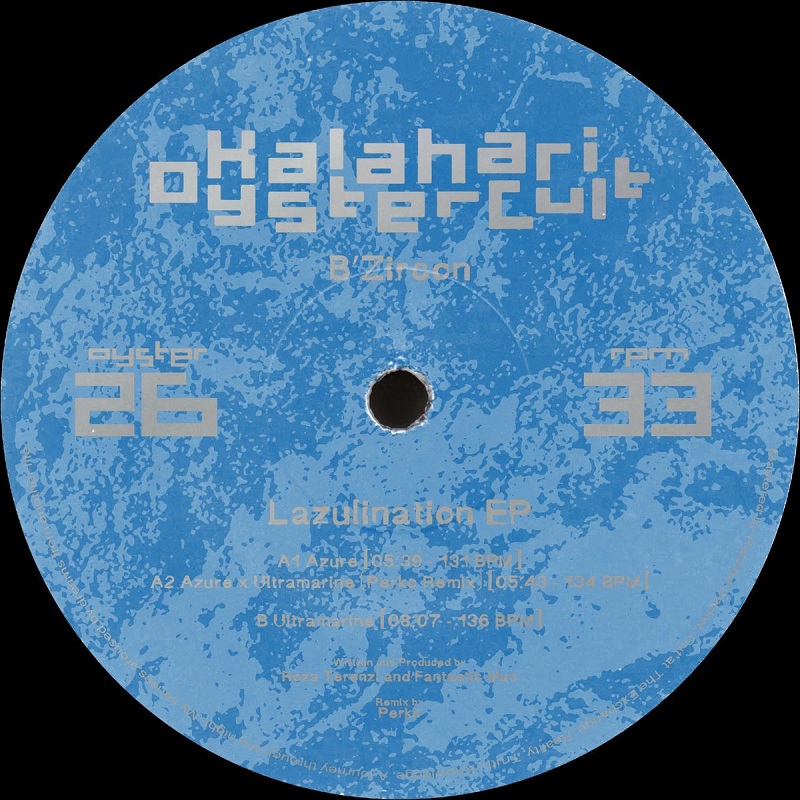 Australian producer Roza Terenzi, who's currently based in Berlin, has teamed up with fellow Aussie producer and Superconscious label head Mic Newman, aka Fantastic Man, to deliver their debut EP "Lazulination" on Amsterdam-based label Kalahari Oyster Cult under the guise of production unit B'Zircon.
Merging the pair's brill touch of trance-suffused elevation and ankle-twisting dynamics, the "Lazulination" EP finds the prolific two producers unleashing a steadfast triad of genre-unbound, organic-grown jams out the deepest blue. The record consists of two original tracks and a remix by Scottish-born, Copenhagen-based producer Perko, who delivers a seriously deep crossover of both tunes as one.
Our first taste from the record comes in the form of the '90s atmospheric techno-laced roller "Azure". Pulling out a savvy mix of muscular breaks and hi-NRG shuffle, the track revs up towards upper, euphoria-inducing layers of the ravey continuum. Enjoy the ride.
The "Lazulination" EP drops on January 18th via Kalahari Oyster Cult. Pre-order it here.