Brian Kage & Taho: "D-Twah"
LAGASTA TEAM
Brian Kage & Taho: "D-Twah"
This one is surefire fuel for the discothèque.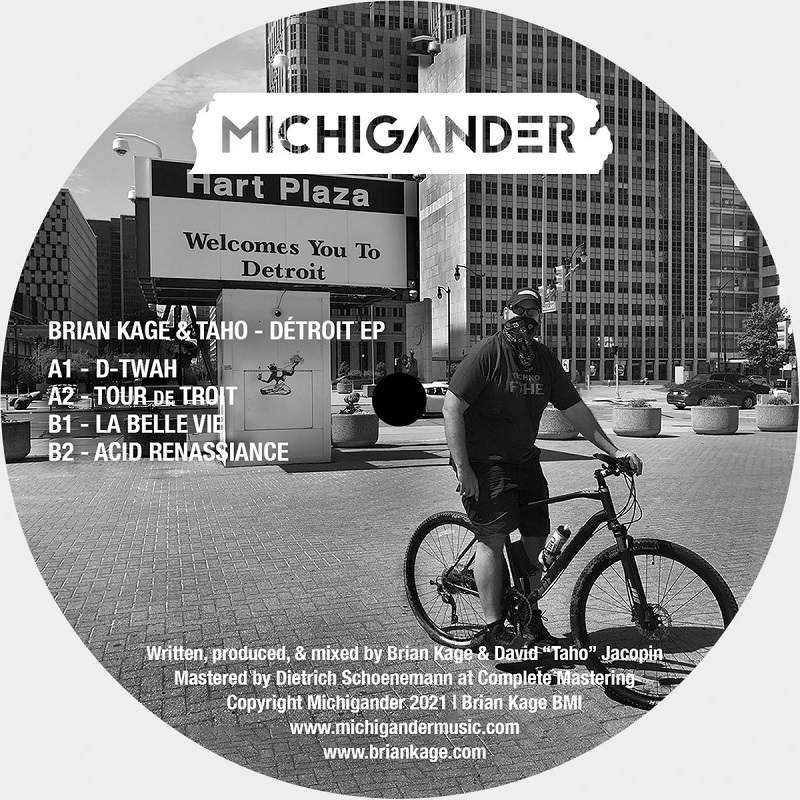 Brian Kage and Taho have teamed up for a new record paying tribute to the classic Detroit and French sounds of techno.
The new release on Detroit's Brian Kage Michigander label comes from the man himself with a new EP titled "Détroit" made in collaboration with the legendary French techno producer David Jacopin, aka Taho. Across four tracks, the pair delivering a masterfully produced record, covering the spectrum of Detroit house and techno sounds, with an added deft touch from its French connection.
Before it drops, we are treated to a stream of the EPs opener "D-Twah", a great tune filled with classic Detroit house energy. Distant chatter between solar systems gives way to a springy bassline that sets off an interplanetary party starter with uplifting piano chord progressions and just a touch of scattered cosmic disco effects. This one is surefire fuel for the discothèque.
Blast it below.
The "Détroit" EP will drop on colored marble vinyl and digital on May 7th via Michigander.
Pre-order it here.