A Track A Day: Crackazat
Vangelis R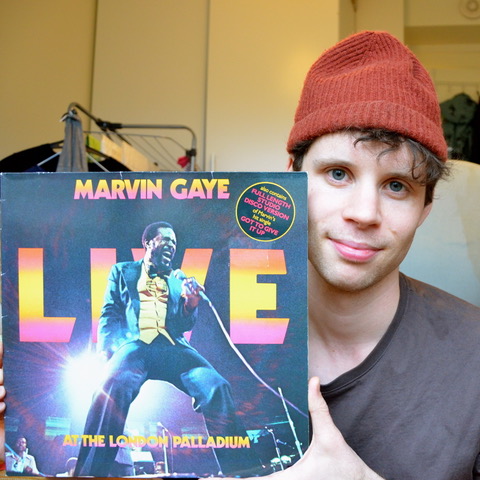 With the current circumstances and the weird, turbulent times all over the globe, we asked our friends to choose a favourite track or an album for these isolated days, and share it with us along with a photo. A track a day keeps the bad vibes away. Stay safe.
Next up on our "A Track A Day" series is the fast-fingered synth wizard Crackazat. Originally from Bristol England, Ben Jacobs, aka Crackazat, is a multi-Instrumentalist and electronic producer. Since his emergence on the international scene, he has quickly become recognised for his unique fusion of jazz and house music with quality releases on labels such as Local Talk, Futureboogie and Z Records. Crackazat shares with us his favourite track "Intro Theme" from Marvin Gaye's 1977 classic album "Live at the London Palladium".
In his own words: "There is so much magic in this album. What an artist. What a band and what an amazing moment in time captured. Let's not forget the hollering and appreciate audience who had come to see this performance in 1976 London Town. I am in awe of the compositions, the rhythm section, the perfect blend of funk rhythms with soul and jazz harmony. All curated for this live show.
This was perhaps one of grandest examples of the soul big band. I have chosen the title track "intro theme" as an example of the above. It is soul music in it's most concentrated and classic form. A mature and seasoned musical institution built on 20 years of rhythm & blues and funk. This classic genre of soul is something I've been returning to recently. I wish I was there to see Marvin Gaye and though i never will be, this live album is perhaps my favourite way of pretending I was."
Crackazat's new EP "Alfa" will drop on January 22 via Heist Recordings.
Pre-order it here.