Larry Gus shares a favourite album
Vangelis R
Larry Gus

shares a favourite album

A track a day Keeps the bad vibes away.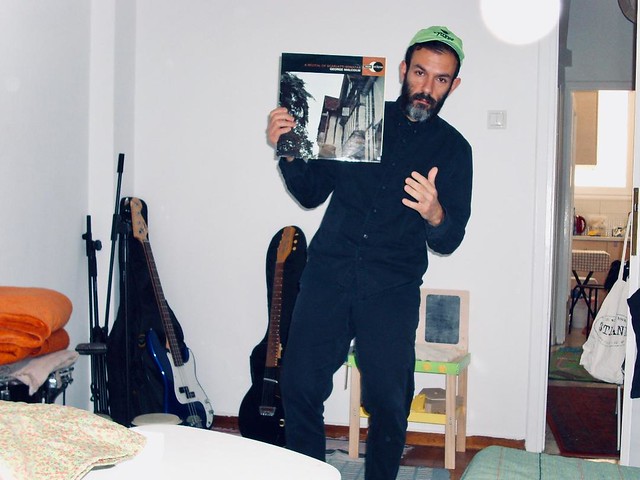 With the current circumstances and the weird, turbulent times all over the globe, we asked our friends to choose a favourite album or a track for these isolated days, and share it with us along with a photo. An album a day keeps the bad vibes away. Stay safe.
Today our beloved Greek psych-pop musician Panagiotis Melidis, aka Larry Gus, shares with us one of his favorite records, "A Recital Of Scarlatti Sonatas" by the virtuoso harpsichordist George Malcolm.
"Scarlatti's K.141 in Dm, is the closest thing to my body and mind in the past few months. My guy Domenico wrote 555 of those harpsichord sonatas, and once the lockdown is over, i want to buy a Yamaha TownMate, attach some heavy speakers on it, and start riding that thing with my friend Dipyadeep, until we listen to all 555. I think it will get us to Moscow."