Premiere | Alma Negra: "Fire"
Gasboy
Premiere
Alma Negra: "Fire"
Alma Negra drops an absolute surefire winner on  In Flagranti's Codec Records.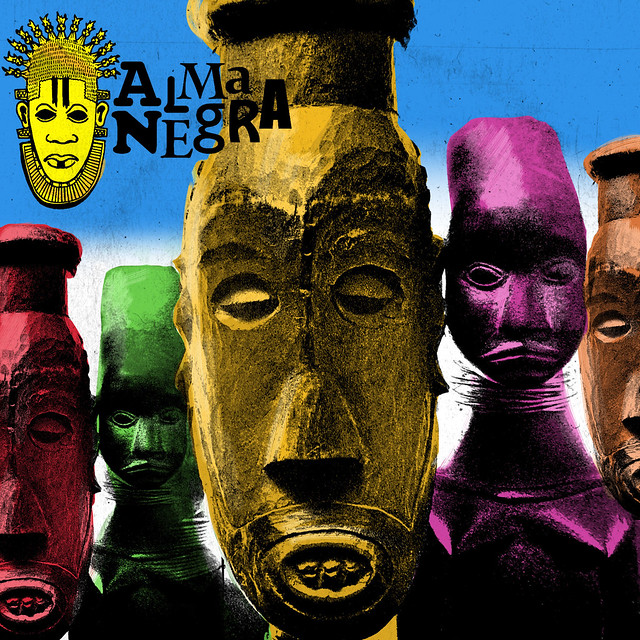 The Alma Negra collective consists of three Swiss based friends and kindred spirits. Crossing many musical traditions their eclectic sound is perhaps a result of their varied and cross cultural backgrounds.
The Figueira twin brothers, Dersu and Diego who have their roots in Cape Verde and Mario Robles who has Spanish roots. Collectively the threesome's influences and skills are wide ranging, pooling a vast musical knowledge from jazz to African and Latin-music, Donald Byrd to Fela Kuti to Theo Parrish to name a few respected musicians.
Fresh off the release of the club-ready "Manta" EP via their own Alma Negra Records, Basel's Alma Negra are already back with some more heaters for the dancefloor! After dropping a remix of Paz's "Carpel Mambo" last year, the prolific collective return to In Flagranti's Records with a new EP, entitled "Fire", a great three-tracker of their own re-edits.
Today, we're psyched to premiere the EPs title track, a killer percussion-filled disco edit that clocks in at nearly seven minutes. The track "Fire" is an absolute surefire winner. Play it loud, exclusively on LAGASTA.
Alma Negra's "Fire" EP arrives on March 27th via Codek Records. Pre-order it here.