Premiere | Rabo & Snob: "Yawumna" (feat. Soma)
Gasboy
Rabo & Snob: "Yawumna"
(feat. Soma)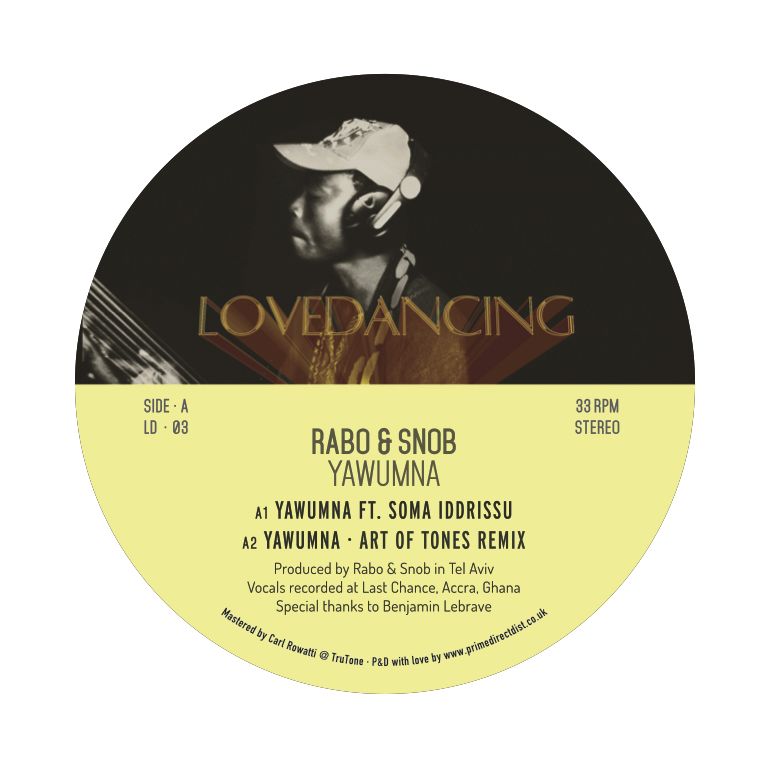 We've been following Tel Aviv-based veteran discoteers Rabo & Snob for a good while now, and it's safe to say that the prolific duo of Ronen Sabo and Eyal Rob have never cease to amaze us.
With a slew of top-notch releases and quality disco edits via notable labels such as Whiskey Disco and Disco Halal, Rabo & Snob have easily become one of our favorite acts. Now, the're getting ready to drop their debut EP on LoveDancing, a four-tracker called "Yawumna" of floor-filling, afro-house jams.
Today, we're psyched to share with all of you the EP's title track, a killer afro-disco stomper that features vocals from Soma Iddrissu. The seven-minute tune "Yawumna" is the fruit of the duo's visit to Ghana and the result of a chance meeting at Accra's main market while the pair were out looking for records and handmade percussions. The three quickly connected and Soma was recorded on vocals and the Kora. This one will get some serious rotations on our car stereo this summer.
The "Yawumna" EP, which also includes the dancefloor-ready tune "Ifa", featuring Azizaa, and two fine remixes by Let's Play House head honcho Jacques Renault and Art of Tones, arrives on May 12th via LoveDancing.
Pre-order your 12" here.