Premiere: Back From The Wave: "Final Dances"
LAGASTA TEAM
Premiere
Back From The Wave: "Final Dances"
Back From The Wave, the most personal project of French artist, DJ, and electronic producer Fred Rodrigues-Carreira, contributes a great new track for Ombra International's new EP "Vicissitude & Valour".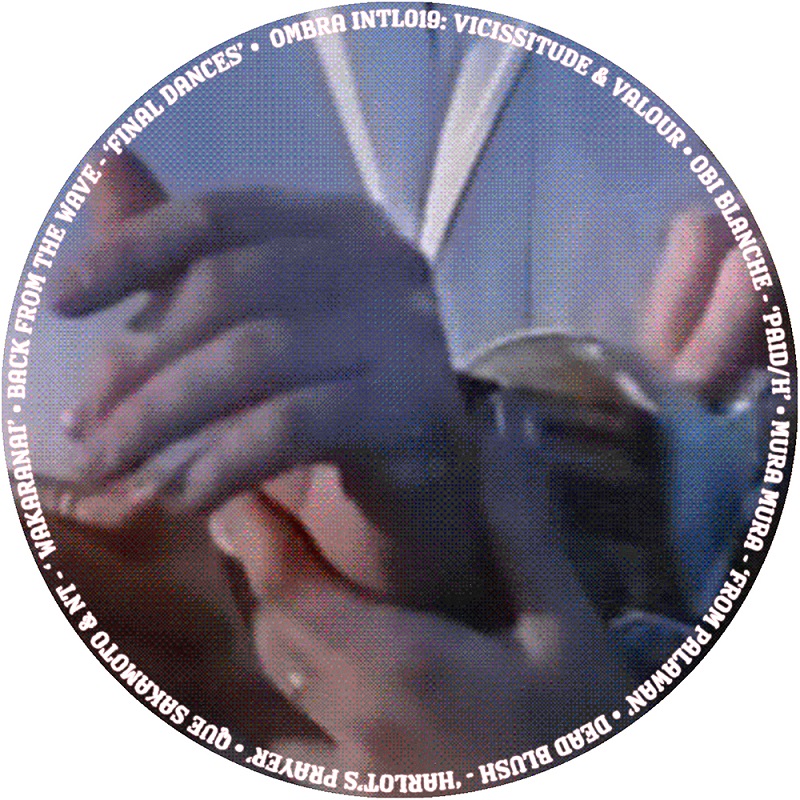 Curses' imprint Ombra International is back with a new dark and thrilling EP titled "Vicissitude & Valour".
However, as expected, this is not your ordinary EP, but a set of truly innovative projects. It includes five independent projects from around the world and gives them the opportunity to showcase their abilities. "Vicissitude & Valour" is a combination of strong acid electro and post-punk bangers. In the end, we get a brilliant mini compilation that perfectly showcases various facets of dark club music.
The selection of artists on "Vicissitude & Valour" is not random. One of its main strengths is the diversity achieved by the various backgrounds of the artists. Obi Blanche, who comes from Finland and is known for his collaborations with Thomas Azier, Anika, and Norman Palm, makes his Ombra International debut with "Paid/h". The next newcomer is Mura Mura, who made "From Palawan" while in the Laotian mountains. The Italian accent on this EP is Deadblush, which is Luciana Pauletti and Luca Venezia, aka Curses, with their electro-punk "Harlot's Prayer". Tokyo-based duo Que Sakamoto & NT deliver us a cutting-edge electro anthem perfect for the floor. Back From the Wave is an original project of Fred Rodrigues-Carreira – French artist, DJ, and electronic music producer. His "Final Dances" is the final track on this EP and is the perfect summation of its club essence.
Curses kindly took the time to tell us some words about Fred and "Final Dances": "French Producer, Back From The Wave makes his long awaited Ombra INTL debut with a melancholic end of the night vibes bomb, 'Final Dances'. I met BFTW at Convenanza festival in 2019. It was as though we had already been friends for years though. We had been in touch via messenger, sharing music and influences and found many a commonality with the appreciation for the underground 80's club sounds. After releasing on labels by peers and compadres, Critical Monday and Ritmo Fatale, it was only a matter of time until the synth-driven after dark Italo monsieur known as Back From The Wave would join the V/A Ombra EP's. A nod to early Cure and New Order glimmer under the club guise of 'New Dances' keeping the emotions high but the tension strong for a good dance."
Blast it below exclusively on LAGASTA.
The "Vicissitude & Valour" EP will drop on 12th November via Ombra International.
Pre-order it here.