Premiere | Ponty Mython: "Walkie Talkie"
LAGASTA TEAM
Premiere
Ponty Mython: "Walkie Talkie"
A delicious late night squelch-a-thon from the get go.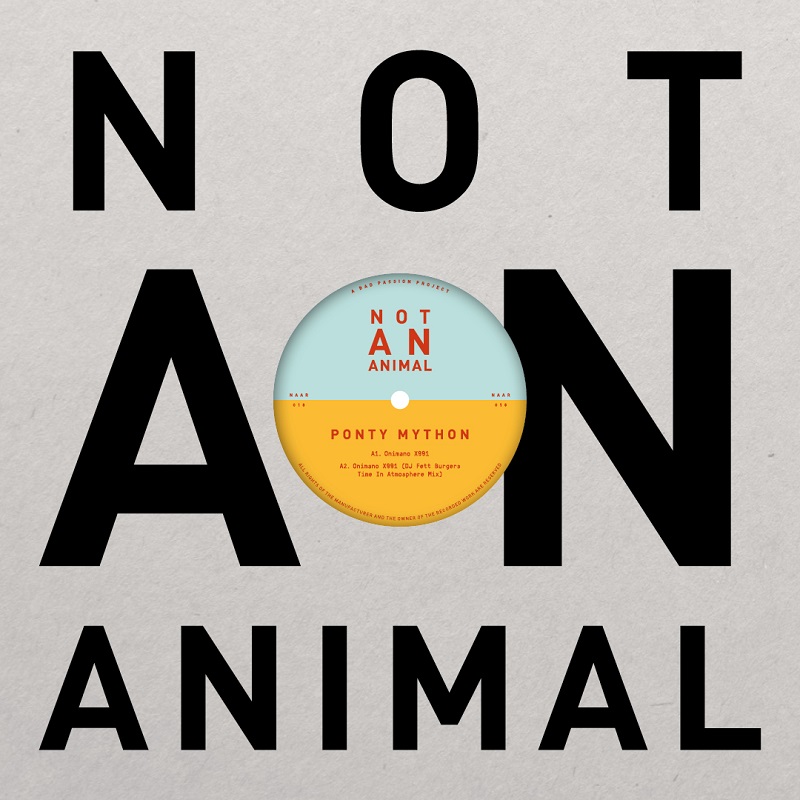 Lithuania's Ponty Mython is back with a new four-tracker on Not An Animal Records.
Russian native now residing in Vilnius, Lithuania Alex Pletnev has made a name for himself with a string of quality releases under his Ponty Mython moniker. Having already dropped EPs on labels such as Futureboogie, Omena, Dirt Crew Recordings and Fina Records, amongst others, the prolific producer brings his signature style of dubbed out cosmic breaks to Not An Animal Records with his superb new EP "Onimano X991". The record consist of three original tracks, and a remix of the title track by DJ Fett Burger.
The record's title track leads in with a heavy four to the floor bass kick laced with an eerie interstellar melody and signature broken beat drum pattern. Deliciously squelchy interludes and breakdowns are the cherry on the space cake here. Music rearrangement aficionado DJ Fett Burger gives "Onimano X991" an atmospheric massage. The EPs closer "We Expect A Soft Landing" nails its orbital re-entry calculations, touching down squarely on the realms of ambient dub techno.
Today we are delighted to premiere one of our favourite cuts from the EP, the great tune "Walkie Talkie". It's a delicious late night squelch-a-thon from the get go, oozing Not An Animal style with its vocoder arps and space didgeridoos all over its four to the floor kick. Blast it below, exclusively on LAGASTA.
Ponty Mython's "Onimano X991" EP arrives on October 1 via Not An Animal Records.
Pre-order it here.