A Track A Day: ROTCIV
Vangelis R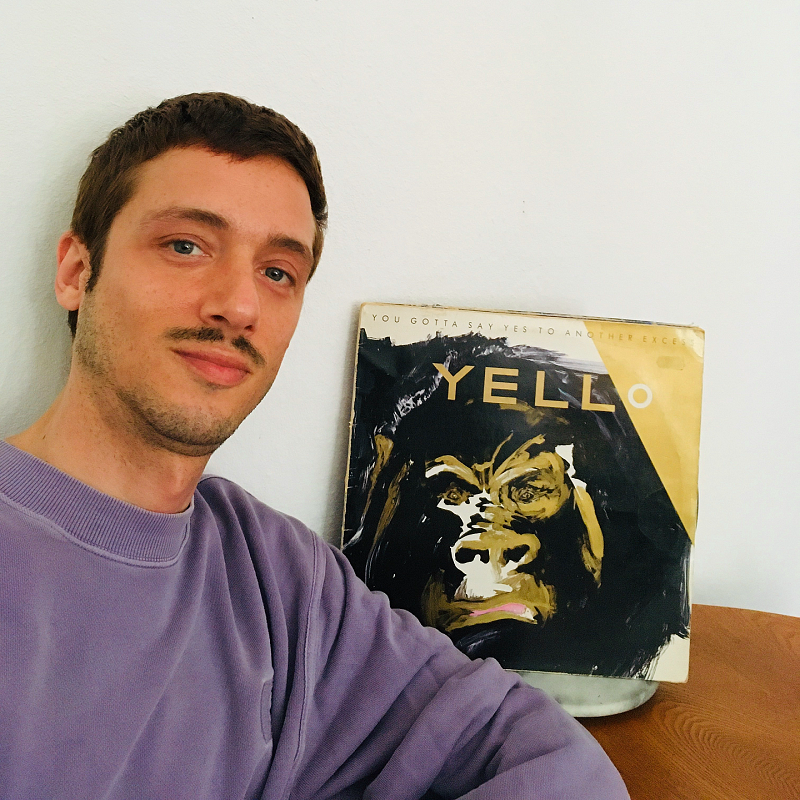 With the current circumstances and the turbulent times all over the globe, we asked our friends to choose a favourite track or an album for these weird days, and share it with us along with a photo. A track a day keeps the bad vibes away.
Next in line on our "A Track A Day" series is our beloved ROTCIV, who never ceases to amaze us. Originally hailing from Sao Paulo, and now based in Berlin, ROTCIV is a versatile DJ and producer who explores everything from telectro to acid house, disco to trance. He is well known to heady crowds at places like Panorama Bar, Robert Johnson and the Cocktail D'Amore parties, and also runs the Mister Mistery label. ROTCIV shares with us one of his favourite tracks, Yello's "Lost Again" off their 1983 LP "You Gotta Say Yes to another Excess".
In his own words: "As an 80's lover, my pick has to go to one of my favorite and most influential bands of all times: Yello, the Swiss duo (trio at the time with the great Carlos Perón who left after this album) famous for their use of unusual samples, heavy dancing rhythms and overall quirkiness, here with the track 'Lost Again' from their third album 'You Gotta Say Yes to another Excess'. You only really have to listen to it once to completely fall in love and probably never forget it, it's the definition of a classic in my opinion, whether because of its distinct samples that make this track so recognisable from the second you press play or because of its melancholic and mysterious mood that's just perfection!"
ROTCIV recently contributed a great new track "Terminator" to our "With Love" compilation. Pick up your copy here. He also dropped a new EP titled "Resemblance" on Freeride Millenium, a finely crafted four-tracker. Get it here.