Premiere | Pablo Bozzi: "Storm In Dallas"
LAGASTA TEAM
Premiere
Pablo Bozzi: "Storm In Dallas"
Berlin's Pablo Bozzi delivers a darkly cinematic track to Curses' "Next Wave Acid Punx" compilation.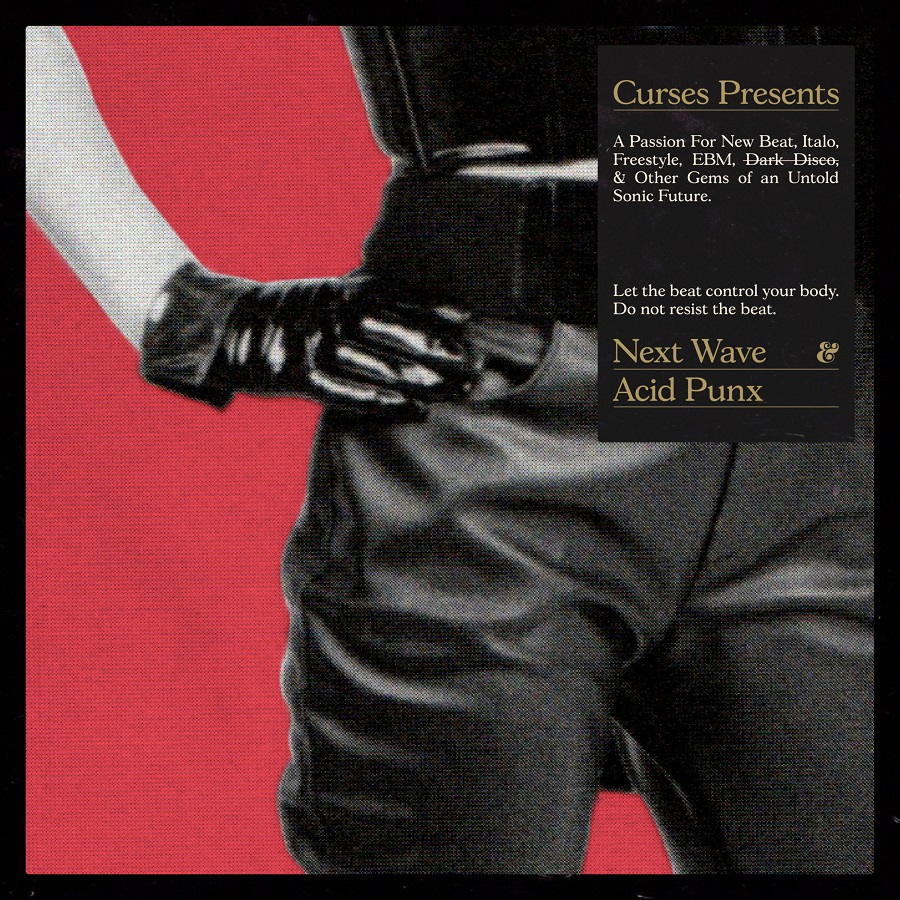 Ρablo Bozzi contributes a great new track to Curses' new 38-track "Next Wave Acid Punx" compilation.
Berlin-based musician, producer and DJ Luca Venezia, aka Curses, has curated a massive new compilation called "Next Wave Acid Punx", an epic 38-track journey across nearly 40 years of dark club, set to drop in June via Eskimo Recordings. Exploring the darker side of club music, "Next Wave Acid Punx" traces decades of a musical passion and joins the dots between the EBM, New Beat, Italo and Acid House tracks of the 1980s to present music of today.
Inviting friends with a like-minded affection for an '80s rooted sound, and diving deep into his record collection, Curses has put together a three CD/double vinyl set that takes us from music by Colourbox and Suicide to EBM pioneers, Front 242 through to recent club hits from Zombies in Miami, and 12 brand new, totally exclusive tracks from the likes of Shubostar, Chinaski, Local Suicide x Skelesys, Kendal x David Carretta, Ρablo Bozzi and Curses himself.
In Curses' own words: "Putting together a compilation like this is a strange experience. I've never been one to stay still too long. Whether as a musician, DJ, or producer I'd never wanted to tie myself down to one scene or one sound, always looking to move on before I'd maybe run a project completely dry. With an album you create a snapshot of who you are during that time in life, with a DJ set maybe just that night, but this felt more like trying to sum up a lifetime of musical experiences. A bit daunting! But in putting this comp together I did find a path that led from listening to FRONT 242 and Ministry cassettes in my bedroom when I was just 11, through to the music I make and play today. What links these tracks together, is an attitude. It's one I've been drawn to since I was a teenager, playing in punk bands, skateboarding in NYC, hanging out at CBGBs, and following Sonic Youth around, to eventually raving every weekend at underground drum & bass and electro nights."
Today we are psyched to premiere one of the compilation's many highlights, a great new track from Pablo Bozzi, the talented Berlin-based French producer from Toulouse, live artist and DJ, who recently wowed us with his "Last Moscow Mule" EP on on Jennifer Cardini & Noura Labbani's label Dischi Autunno. Fresh from remixing Arnaud Rebotini, one of the most important names in dark electro/techno, Pablo Bozzi makes his debut on Eskimo Recordings with the frosty "Storm In Dallas". A darkly cinematic track, "Storm In Dallas" drops ice cold synths over a robotic beat to deliver a sublime Italo/electro number that is the perfect closer to Curses' "Next Wave Acid Punx" compilation.
Blast it below exclusively on LAGASTA.
"Next Wave Acid Punx", compiled and curated by Curses, drops on June 4th on Eskimo Recordings.
Pre-order 2x 2LP/3cd/digital available here.
Pablo Bozzi photo: Marguerite Bornhauser