Nice Girl: "Whistling Thorn" EP
LAGASTA TEAM
Nice Girl: "Whistling Thorn" EP
A new EP of four organic, psychedelic, percussive tracks.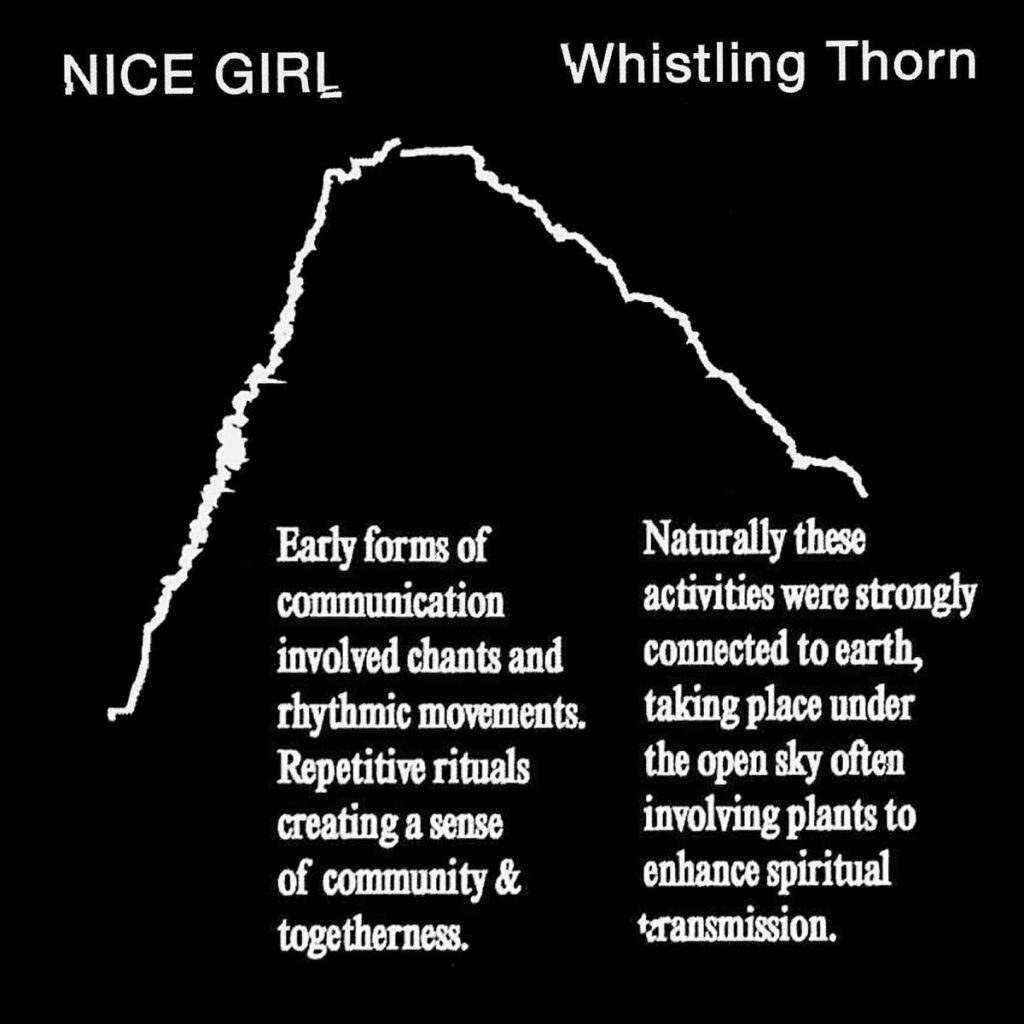 New Zealand born, Melbourne based artist Nice Girl returns to Public Possession with her great second EP, entitled Whistling Thorn", which follows the "Take A Step" EP, relased back in January.
The new record features four organic, psychedelic, percussive tracks with hints to early forms of communication that involved chants and rhythmic movements. According to the label: "Naturally these activities were strongly connected to earth, taking place under the open sky often involving plants to enhance spiritual transmission. Repetitive rituals creating a sense of community & togetherness." Stream the whole thing below.
The "Whistling Thorn" EP is out now via Public Possession. Get it here.