Massimiliano Pagliara: "Feel Live" LP
Elice Mour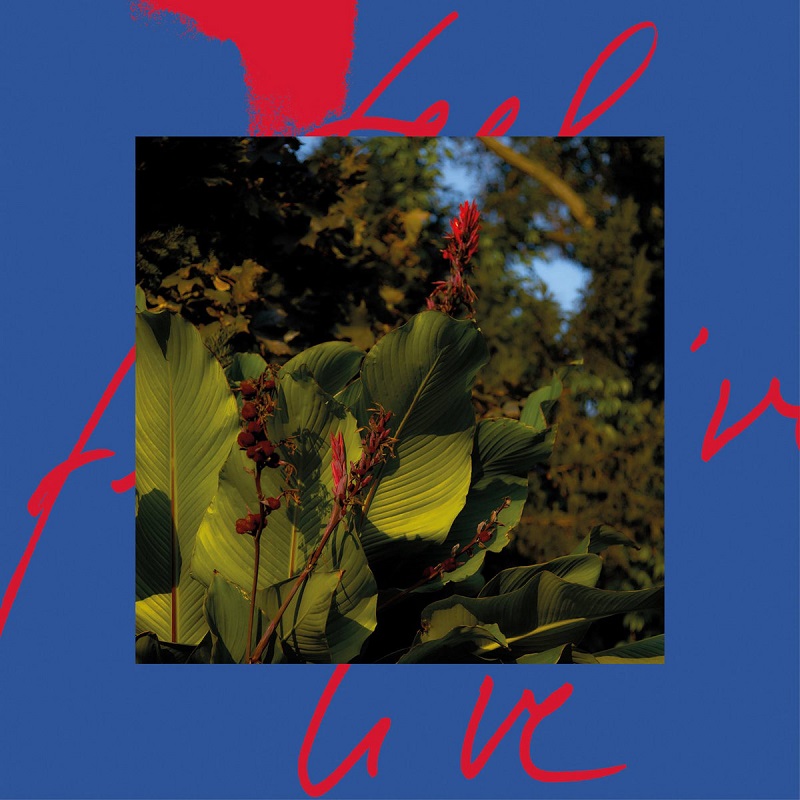 Oh yes, we know that you have been waiting for this ride patiently and finally here it is! The fabulous Massimiliano Pagliara is back with his third full-length album, entitled "Feel Live". The Italian producer/DJ, feeling enriched and inspired by his latest travelling and exploring-the-world experiences, delivers a playful and imaginative work to date. He states, "I felt like I have lived more than ever. Getting to discover all these beautiful places around the world and meeting so many lovely interesting people, has inspired me in many different ways".
The 12-track album was recorded in several intimate, sometimes improvised studio settings between Los Angeles, Portland, and Massimiliano's homebase in Berlin as well as at airports and on intercontinental flights high up in the sky. It features guest appearances from Private Agenda, Peaking Lights, Kim Ann Foxman and instrumental contributions by Fort Romeau, Tim K, and Jules Etienne.
Electro enthusiasts and house lovers this record is for you. We could not but admire the tracks' spacial, almost orchestral qualities. It's a ride to cosmic sounds as Massimiliano Pagliara successfully makes us part of his around-the-globe travelling adventures. "Feel Live" is pure grandeur and elegance. It feels like an eternal movement. "It's as emotional as sensual, as vibrant as the first ray of light after a thunderstorm has cleared the air". Here's our track-by-track review of each track.
01. A Winter In Los Angeles (feat. Private Agenda)
We ride into winter with melodic piano chords, an absorptive straight beat and a groovy bassline. The sensual vocals by Private Agenda drive the track into a magical space.
02. Trust The Direction Of The Wind (feat. Peaking Lights)
A stellar track with playful rhythm and gripping disco house vibes. Make love and fly!
03. Feel Live
A mind blowing track! It' s nothing less than the essence of Massi's abilities. The track's resonating synth melody is just captivating.
04. Villaggio Paradiso (On Acid)
It's time for you to hit the dance floor with this electro acid- house masterpiece.
05. I Promise
This two-minute track totally gives you a ride to space. Enjoy!
06. Geometric Crystal Spaces
A beauty of a tune with a flirtatious break rhythm and vocoder robotic vocals.
07. Endless Change
Massimilano's message is clear: Don't stand still. Don't keep looking back. Know where you are coming from, but don't remain petrified by the past. Take a chance at "Endless Change", instead. Move on!
08. Raving At The Acropolis
Don't judge a track by its title? Just do it this time! And feel the tuned hi-hats and all the shimmering layers laid upon the beat!
09. Fare Spazio
A perfectly crafted track with melancholic chords and arpeggios alongside an immersive bass line!
10. Properties Of Distance
This is Massimiliano Pagliara making music, transforming all his experiences into musical movements.
11. Floating Room (feat. Fort Romeau)
The bongos, the beat echoes, the amazing guitar riffs and a laid-back bass line create a feverish atmosphere.
12. Two Weeks Later (feat. Kim Ann Foxman)
This is essential listening for any road trip playlist. The track is full of a Balearic sense, hypnotic synth harmony sounds featuring Kim Ann Foxman's magnificent and passionate vocals.
The "Feel Live" LP is out now via Live At Robert Johnson.
Pick up your copy here.