Mano Le Tough: "Aye Aye Mi Mi"
LAGASTA TEAM
Mano Le Tough: "Aye Aye Mi Mi"
A dance ear-worm from his upcoming LP "At The Moment" on Pampa Records.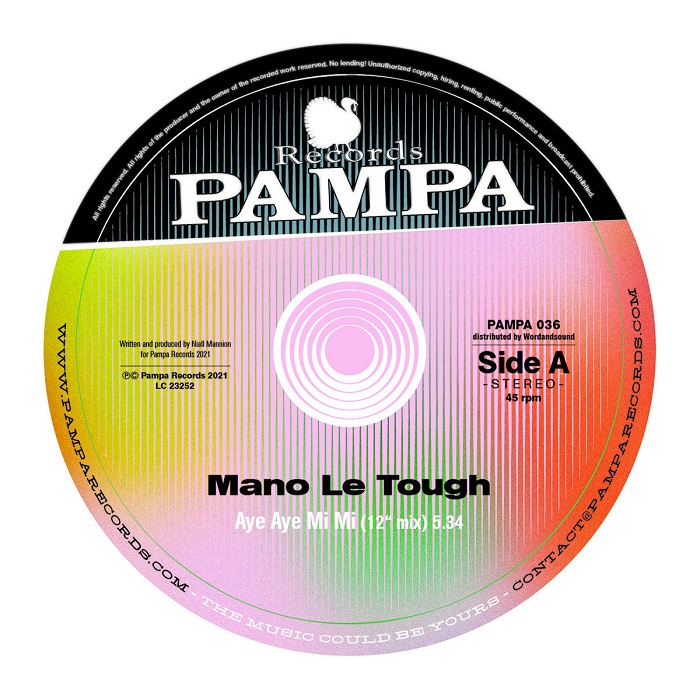 Following the release of the lead single "No Road Without A Turn", Irish producer and DJ Mano Le Tough returns with his second single "Aye Aye Mi Mi" from his forthcoming album "At The Moment", set to drop on August 20th on DJ Koze's Pampa Records.
The single "Aye Aye Mi Mi" is an indie dance ear-worm that's hard to shake, and is the only track on the record that survived his original batch of demos and sketches. Beat and bass heavy, it highlights Mano's skills for melodies and compelling vocal inflections. Mesmerizing instrumental flourishes, like ascending keys, filter in and out. "It's a kind of reflection on narcissism, social media saturation and the ego," Mano says.
The "Aye Aye Mi Mi" 12", back with a "Passion Beat Dub" version, is out now.
Pick up your copy here.