Love Letters: "Beyond High Demand" EP
LAGASTA TEAM
Love Letters: "Beyond High Demand" EP
Love Letters returns with a great new EP on Mister Saturday Night Records.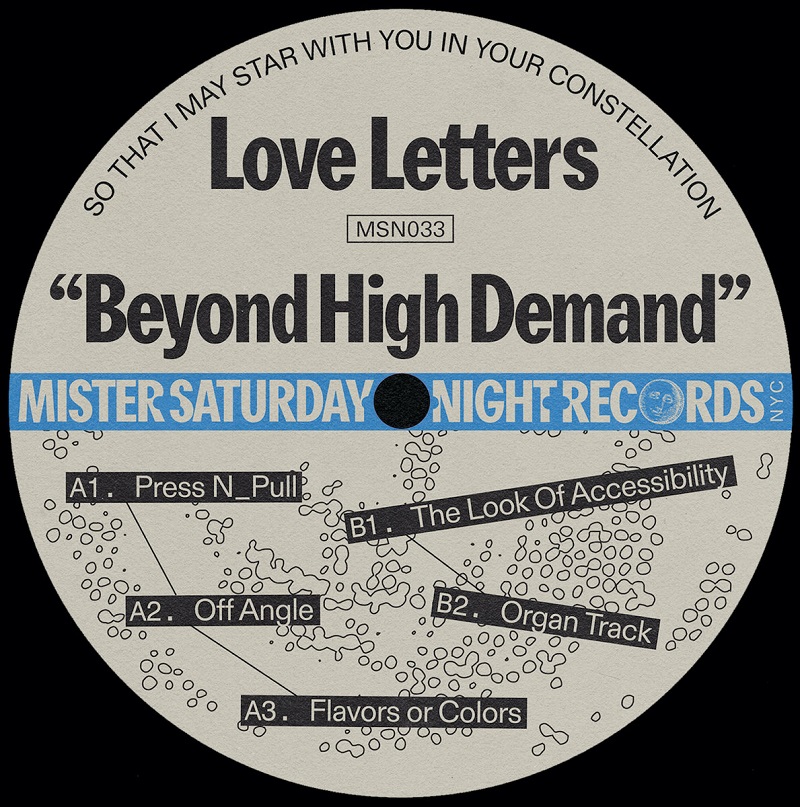 Love Letters drops a new EP that covers an impressive range of energies and style.
Originally from Vermont, and now based in New York Love Letters is Maxime Robillard. Their time is split between house/techno as Love Letters and ambient/experimental music under their given name and as Hypnotic Spa.
Love Letters has returned with a great new EP titled "Beyond High Demand" on Mister Saturday Night Records, run by party planners and almighty DJs Eamon Harkin and Justin Carter. This five-tracker meanders effortlessly from peak-time banger to delicate experimental passages to off-kilter polyrhythms. A thoroughly enjoyable listening experience from start to end and the sound of an artist finding their voice and perfecting their craft.
Speaking about the EP, Love Letters says: "'Beyond High Demand' is a title I find both amusing and meaningful. Not sure who might be out there demanding I release more, but for all of you near and far who listen: I see you and thank you for including me in a world that I get so much joy from. This record is dedicated to my late Aunt Laurie, and to the ones who's music built the foundation of dance music: the queer, the marginalized, the Black and brown people who pressed beyond seemingly insurmountable odds."
One of our favourite cuts from the record is the closer "Organ Track". Blast it below.
The "Beyond High Demand" EP is out now via Mister Saturday Night Records. The vinyl release, designed by Boot Boyz Biz, includes a poster featuring words from Maxime.
Pick up your copy here.