SUNBURN
A Mixtape by LAGASTA
61 minutes of pure, sun-soaked vibes.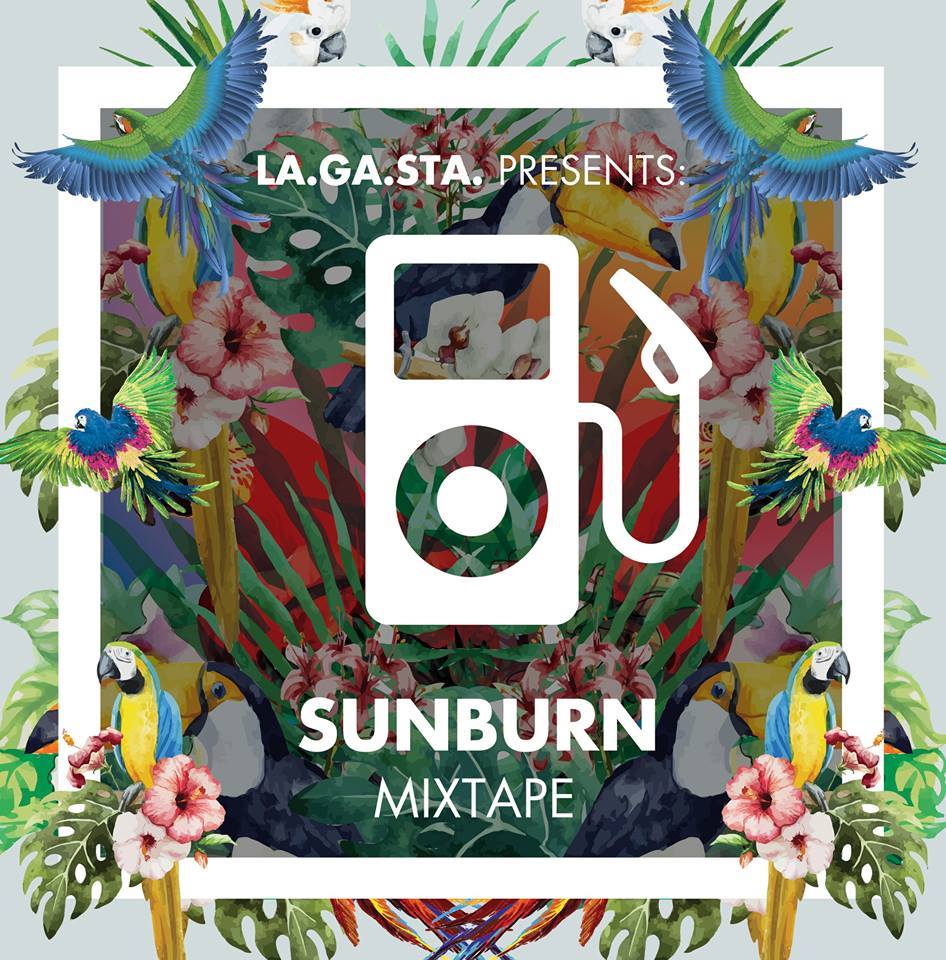 Tonight is the night! We're beyond psyched to bring you our big "Sunburn" party tonight at Cantina Tropicana in Thessaloniki with two exceptional co-drivers: Vampire Weekend's bassist Baio and our beloved Greek electronic musician K.BHTA.
To set the right mood, we've put together a warm up mixtape "Sunburn" filled with funk, disco and house tunes. Grab your keys, play on you car stereo this mix, and get ready to dance the night away. Sunburn vibes all around!
TRACKLIST
01. The Revenge – Stay A While (feat. Sister Sledge)
02. Sunrise HWY – Some Kinda Fool (Tiger & Woods Remix)
03. Lucky Charmz – Corneria
04. Todd Terje – Alfonso Muskedunder (Mungolian vs Tangoterje Dub)
05. Ron Basejam – When I Hear That Music
06. K.BHTA – The Wave
07. Baio – Sunburn Modern
08. HNNY – Solsidan
09. TB – Domino
10. Total Giovanni – Paradise
11. Hanni El Khatib – Two Brothers (Holy Ghost Remix)
12. Julio Bashmore – Holding On (feat. Sam Dew)
13. This Soft Machine – This Place Was Meant For Me
14. LA PRIEST – Oino