LA.GA.STA. presents: Ray Mang at Dalston Superstore
LAGASTA TEAM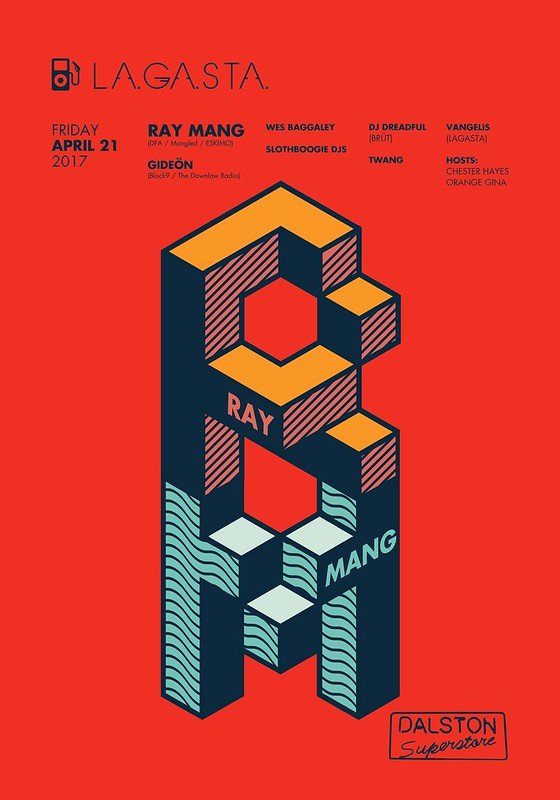 TONIGHT IS THE NIGHT! We can't wait to welcome the mighty Ray Mang for our new LAGASTA party at our favorite hangout Dalston Superstore.
UK DJ/Producer/remixer and all-round studio boffin, known to his mates as Raj Gupta, is definitely not a new boy on the disco dance scene. Having collaborated with Bill Brewster, The Idjut Boys and Foolish Felix, as well as remixing for the likes of Gorillaz, Shirley Bassey and S-Express, it's hard not to name drop when speaking of his incredible career! He has honed his skills as a producer over decades releasing on legendary labels DFA, Noid, R&S, Eskimo, Nuphonic, Bear Funk to name a few, and we can't wait to see where he takes us at LAGASTA!
Get ready for a disco marathon with the disco stalwart Ray Mang, together with London-based DJ and vinyl archivist Gideön, founder of The NYC Downlow, the legendary club situated within the art-club hybrid Block9 at Glastonbury, our beloved SlothBoogie DJs, Wes Baggaley, DJ Dreadful and TWANG. Plus drag nonsense from Chester Hayes & Orange Gina all night. This will be a disco night to remember!
Catch RAY MANG at LAGASTA this Friday 21 April from 9pm-3am at Dalston Superstore!
Free before 10 / £5 before 11 / £7 after
Facebook event