LA.GA.STA. presents: Chaos In The CBD at Uberdooze
LAGASTA TEAM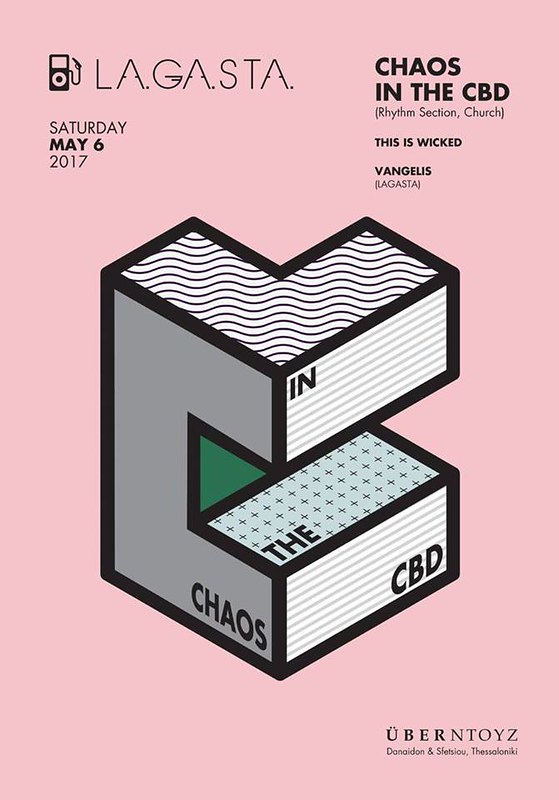 It's party time! This Saturday May 6th, we're thrilled to welcome South London favourites Chaos In The CBD for the first time in Greece for a special DJ set at Uberdooze in Thessaloniki. This will be a night to remember!
Born in New Zealand, but based in Peckham for the last few years, the brotherly duo of Ben and Louis Helliker-Hales have made a real mark on the dance scene with their quality tracks and sublime releases. Recently in 2015 the brothers had somewhat of an international breakthrough year after releasing stellar EPs for London labels Church and Rhythm Section International. Both releases demonstrated the pair's penchant for starry-eyed, jazz-inflicted deep house, a sound they have been honing since 2011.
Early 2016 saw the release of their most recent record "Digital Harmony" on Mule Musiq further enhancing the pair's ears for complex, organic sounding drums mixed with tonal elements helping to create warm, hazy dance floor excursions. With their ever strengthening production credentials the brothers have been able to mark themselves out as one of the most eminent underground duos to emerge out of the South Pacific.
3 tracks to get you in the mood for LAGASTA party this Saturday:
Catch Chaos In The CBD at LAGASTA this Saturday 6 May at Uberdooze.
Facebook event
Free entrance