LAGASTA Late Summer Compilation Vol. 2
Gasboy
LAGASTA
Late Summer Compilation
Vol. 2
Summer on LAGASTA never ends.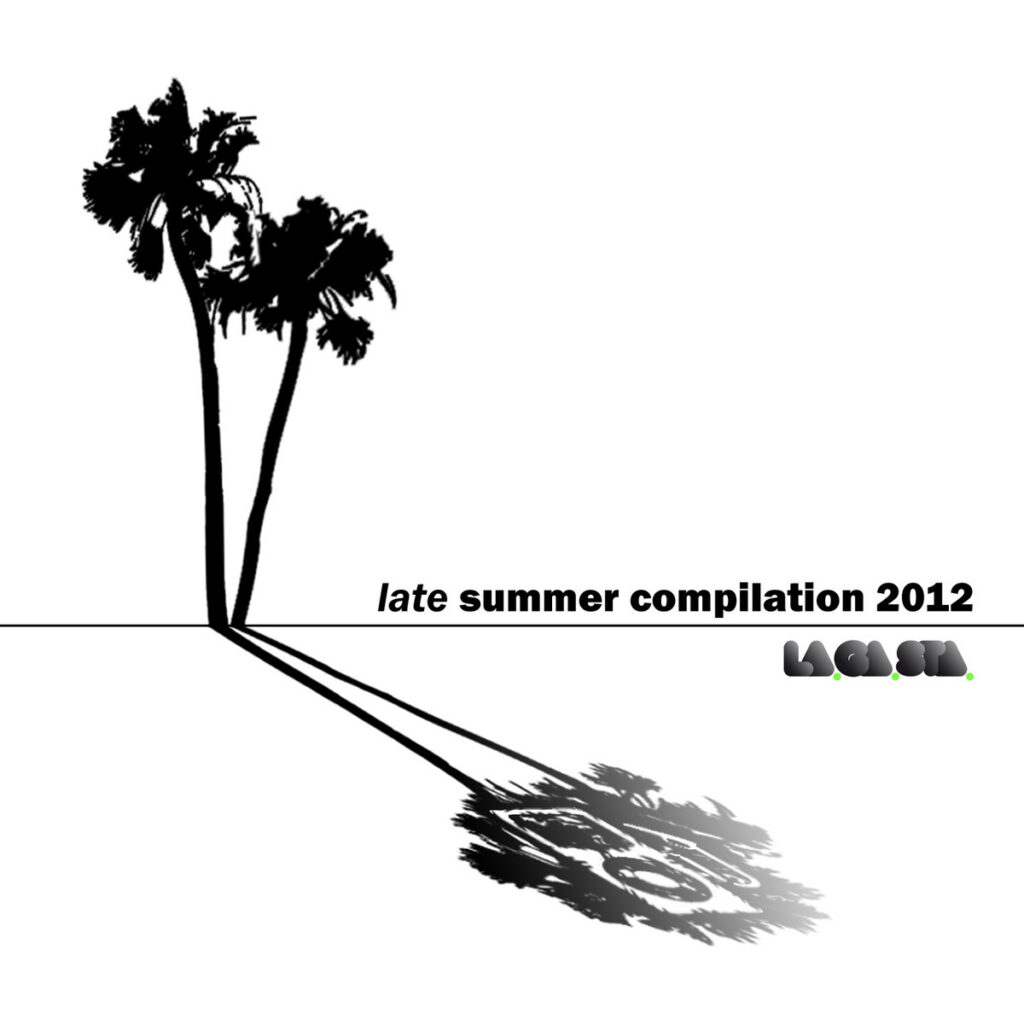 The weather is still hot in Athens and we are delighted to share with you our brand new 14-track "Late Summer" compilation Vol. 2, available now as a free download. Last year's "Summer Compilation" turned our swimming pool into a proper dance floor, this time round it will surely make the last warm summer days go on forever.
Our new compilation features a lot of great tunes from some of our favorite artists. It includes six exclusively unreleased tracks from A.N.D.Y., Pharao Black Magic, Rolla Scape, NTEIBINT, Satin Jackets and Lane 8. There's also exclusive free downloads from In Flagranti , Discotexas, Matthias Zimmermann, Chordashian, Kid Who, Faux Pas, Panama, and Mitzi's Charles Murdoch. Much appreciated. We hope you like this compilation as much as we do! Download it below, play it, and share it.
Shout out to all the artists and labels that contributed to the making of this compilation.
Download LAGASTA's "Late Summer" Compilation Vol. 2 HERE for the price of an email.
TRACKLIST
01. A.N.D.Y. – The Room (DJ Version)
Belgian producer A.N.D.Y. (formerly of Mustang) never ceases to amaze us with his skills. For this compilation he offers us a special DJ version of his brand new and unreleased track "The Room", specially made for La.Ga.Sta. This tropical-flavored disco tune has summer written all over it, such a perfect start for our compilation. Feel the vibes.
02. Pharao Black Magic – Happy Kalimba
Here's a super tasty feel-good tune from our favorite Swiss duo Pharao Black Magic. This new and unreleased track, called "Happy Kalimba", is now available exclusively as part of our compilation and it will definitely put you in the right mood. We had this track on repeat in our car stereo for the past weeks, while driving around Greece. La.Ga.Sta. is surely happy!
03. Panama – Magic
All the way to Panama. More magic from Sydney-based band Panama, who recently signed to the ever-excellent Future Classic. Their brilliant debut single "Magic" was recorded in LA with Eric Broucek (DFA Records), and it's now available for free download, courtesy of Future Classic. Expect nothing but pure Magic from Panama in the near future.
04. NTEIBINT – Quincy Bay
Greek talented producer NTEIBINT, aka George Bakalakos, who has already released the great EP "Everybody Knows A Dave" on Bang Gang 12", he's now ready to drop his new single "Time" on September 24th via Kitsuné. Until then, here's his new and unreleased groovy track "Quincy Bay", specially made for La.Ga.Sta. And yes, it feels so good!
05. Chordashian – Sea Crest
We love Brooklyn's Chordashian, the duo of Felix Feygin and Michael Banks. Their amazing summery tune "Sea Crest", taken from the excellent debut EP "Don't Wait Up", is now available for free download, courtesy of Mullet Records. Yes, summer is still here!
06. Worst Friends – Neve's For None (Faux Pas Remix)
Melbourne electronic musician Tim Shiel, Faux Pas, who is also a member of the touring band for Gotye, recently dropped a great collection of his remixes from the last five years (2007-2012). Here we have his blissful rework of NY's Worst Friends, aka Slow Hands and Tom Croose. It's simply amazing! Another track exclusively on our compilation.
07. Rolla Scape – Praise Love
We are so excited to share with you a brand new and unreleased track from Rolla Scape, the side-project of our favorite Greek electronic artist K.BHTA. "Praise Love" is a brilliant slow soulful jam. Perfect for a late-night ride. Hop on!
08. Lane 8 – The Voice
Another brand new and unreleased track, this time from rising San Francisco's producer Lane 8. As you may already know, we dig all his stuff. He was kind enough to offer us exclusively for this compilation a superb track, called "The Voice", which is quite different from his previous offerings yet it still succeeds in delivering quality tunes. This track uses samples from Susanne Vega's "Tom's Diner".
09. Montevideo – Horses (Discotexas Dub)
It's time to boogie. Discotexas bosses Moullinex, Xinobi and Mr. Mitsuhirato made a great nine-minute remix of Montevideo first single "Horses", from their upcoming Joakim-produced debut album, "Personal Space", due out in September. The dub version of this remix is available now exclusively on our compilation. It will knock your socks off!
10. In Flagranti – Humdrum
In Flagranti need no further introduction. Their excellent track "Humdrum" is taken from the "Dissimilated by Products from In Flagranti" (Volume 2), featuring all released tracks on Juno Download between March and April 2012. It's now available for free download for the first time, exclusively on our compilation. What a jam!
11. Satin Jackets feat. Eric Cozier – Hollywood (Live Jam Version)
German nu disco producer Tim Bernhardt, aka Satin Jackets made a smooth live jam version of his brilliant laid-back jam, "Hollywood" for our compilation. The track was released a few months ago on his brand new label Glam Jam Artists and features melodic vocals by group member Eric Cozier. Sit back and enjoy!
12. Matthias Zimmermann – Fez
This is such an amazing track from German newcomer Matthias Zimmermann. "Fez" is taken from his debut four-track EP "Isla Dub" on Sound Pellegrino. Great vibes. Stuck on repeat!
13. Charles Murdoch – Ahama
Brisbane-based producer Charles Murdoch is our best-kept secret. He has already produced some tracks under the name Charlie Why and he's also a member of the band Mitzi. His solo work sounds great. Here is his lush tune "Ahama" that has a dreamy vibe to it. Love at first listen!
14. Mindless Boogie – My Hero (Kid Who Edit)
The closing track on our late summer compilation is a stunning rework of Tina Turner's "We Don't Need Another Hero" by the always amazing Kid Who. It was released back in 2010 on Mindless Boogie, but never as a free download until now, courtesy of Smile Recordings. Drive slow.
Videos by Agrado