Justin Cudmore: "Twisted Love / About To Burst" EP
Elice Mour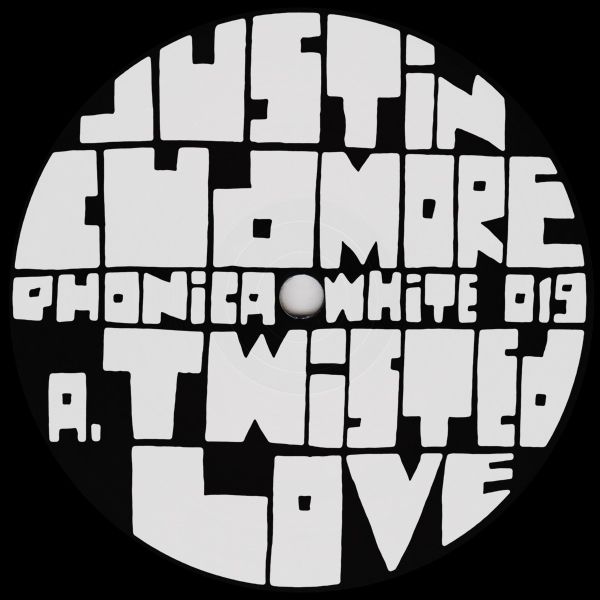 Emerging from the Brooklyn music scene, Justin Cudmore blows in Phonica White with his new two-track 12'', entitled "Twisted Love'/About To Burst". Justin debuted on Honey Soundsystem Records, has released on The BunkerNY ("Forget It" EP) and is member of Hot Mix, a DJ trio that also includes Mike Servito and Gunnar Haslam. Apart from being an amazing DJ, he's an admirer and creator of pure dance music, something you strongly taste by listening to these two deep house tracks flavored with acid elements.
The EPs A-Side cut "Twisted Love" is in its heart and soul filled with huge club vibes. It rides you straight to the dance floor making you move alongside its mutable acid bass line, its echoing twists and its housy vocals. "About To Burst" on the flip side is exactly what its title declares. It's an explosive track steadily maturing. Spacy sounds, fitful punchy hi-hats, a noble keyboard arpeggio and this acid bass line that keeps everything harmonically connected and just makes you push the repeat button.
Justin Cudmore's new EP is without any doubt primed for club use. The Detroit – flavored Techno influence is fueling our ears yet the powerful Acid House elements are flaring up.
The "Twisted Love/About To Burst" EP is out now via Phonica White. Buy it here.