Italoconnection: "Virus X" (feat. Etienne Daho)
LAGASTA TEAM
Italoconnection: "Virus X" (feat. Etienne Daho)
A stellar tune from the Italian's duo new album "Midnight Confessions Vol.1".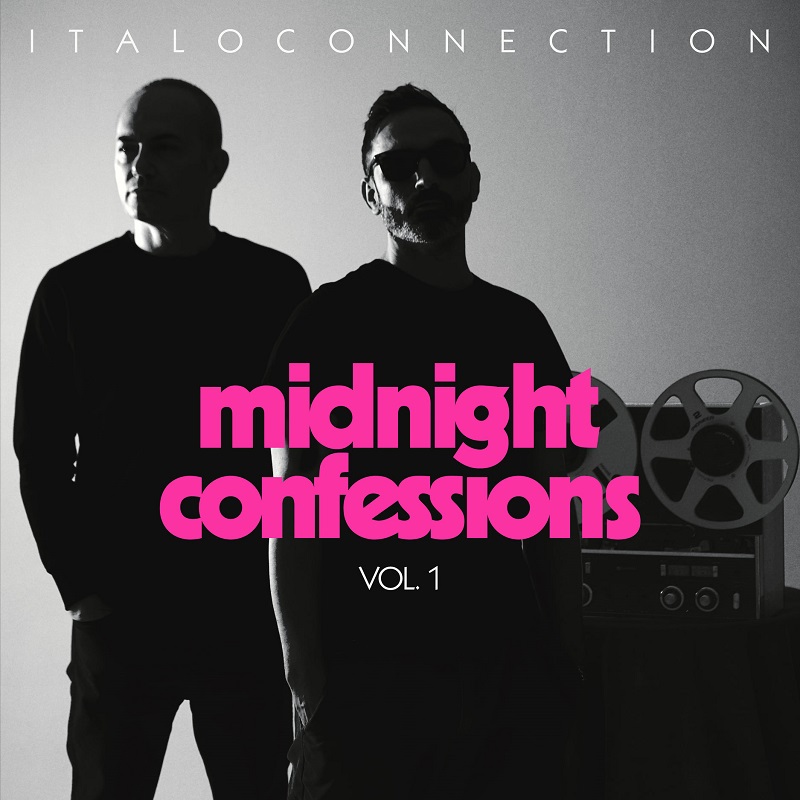 Italoconnection have returned with their new album "Midnight Confessions Vol.1".
Milan-based duo Italoconnection, the electronic creature of Fred Ventura, a legend of Italo Disco, and Paolo Gozzetti, a stalwart of Italian electronics, have returned to Bordello A Parigi with their latest album titled "Midnight Confessions Vol.1" of eight tracks that shimmer with sun-kissed synths and love-filled lyrics. It's a perfectly crafted record that explores classic themes while introducing a wider commentary, a collection of bold brilliance and synthesizer subtilty. A great italo disco ride from start to finish.
A strew of like-minded musicians have been called upon to bring their own unique ideas and styles to "Midnight Confessions Vol.1″. Sweden's Tobias Bernstrup offers his vocals in the environmentally minded "Rainbow Warrior", while modern day electro-disco maestros feature with Carino Cat collaborating in the warming rays of "The Year of the Sun". Newcomers to the scene are also represented, Francesca Diprima's voice accompanying Fred Ventura's in the lovelorn lament of "Since You Went Away". One of the record's many highlights is "Virus X", which finds the pair teaming up with French pop icon Etienne Daho. A stellar tune with his unique and unmistakable voice. Give it a spin below.
The "Midnight Confessions Vol.1" LP is out now via Bordello A Parigi.
Pick up your copy here.