Hammer: "Patella"
LAGASTA TEAM
Hammer: "Patella"
Hammer drops a gorgeous new track from his upcoming "Vox Cycle" EP.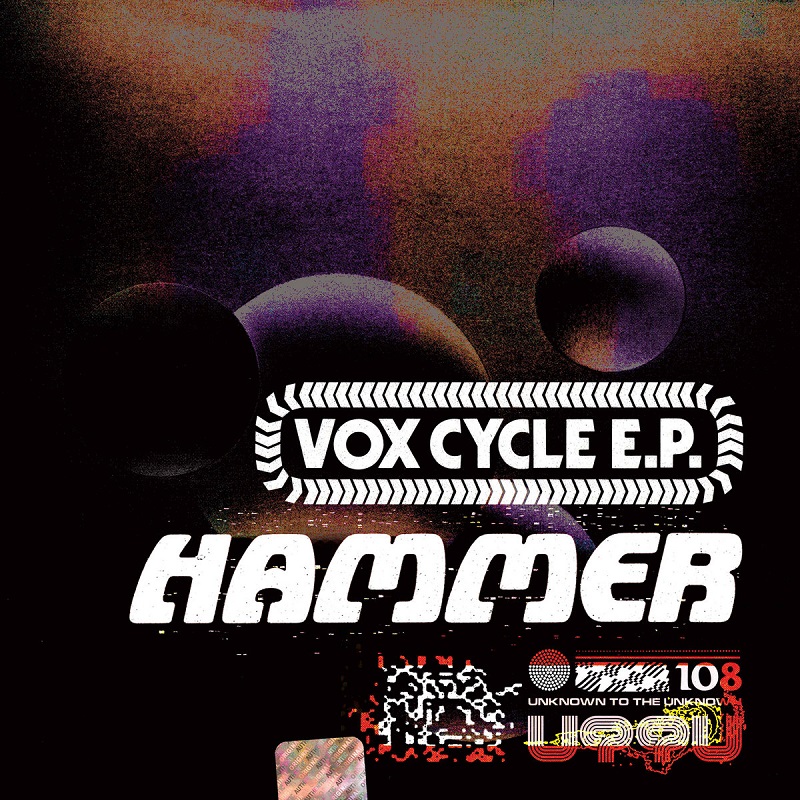 Hammer lands on Unknown To The Unknown with his new EP "Vox Cycle".
Belfast born and bred, with further education in Glasgow's rich house and techno scene, Rory Hamilton, aka Hammer, has established himself as one of the UK's most exciting DJ and producers, dropping a string of killer releases for labels such as Feel My Bicep, Jennifer Cardini's Correspondant, Sulta Selects, and his own The Hammer Hits imprint.
An original member of the Feel My Bicep blog, and a long-time friend with the boys of Bicep since childhood, Hammer is as much inspired by his Northern Irish friends' efficiency as he is by the uninhibited energy of Optimo. Never afraid to hit hard and hit early with his rich and steamy synths, Hammer, who's currently based in London, continues to develop a sound with a focus on energy and strong grooves, deep, rich and ever-evolving.
After sharing a string of sassy workout free tunes as part of his "One Track Workout" series, raising money for mental health charity, Mind In The City, all round cool guy Hammer is getting ready to drop his first EP of 2021, a three-tracker called "Vox Cycle". The record marks his second release for Unknown To The Unknown after last year's incredible debut EP "Arp Trails" of four club-ready gems for the imprint's sub label Soft Computing.
Our first taste from his upcoming EP comes in the form of "Patella", a common name for the European limpet, and it's a great one. The track finds Hammer in such fine form, creating a gorgeous piece of warm and deep grooves and euphoric synths. "Patella" arrives with some colourful, trippy visuals.
In his own words: "I started this track in the original lockdown when I was stranded on the beautiful Isle of Arran. It was probably my most inspiration period in years and I was driving my girlfriend insane recording the sound of shells and wildlife on every walk we went on. This track came from one of those recordings and when I finally got back to my studio I re-recorded the synths and beefed it up. It's one of my favs so hope you enjoy."
The "Vox Cycle" EP arrives on March 12th via Unknown To The Unknown.
Pre-order it here.