Golden Bug ft. The Limiñanas: "Variation Sur 3 Bancs (DESTIINO Remix)"
LAGASTA TEAM
Golden Bug ft. The Limiñanas: "Variation Sur 3 Bancs (DESTIINO Remix)"
A club-ready remix from Yuksek's side-project.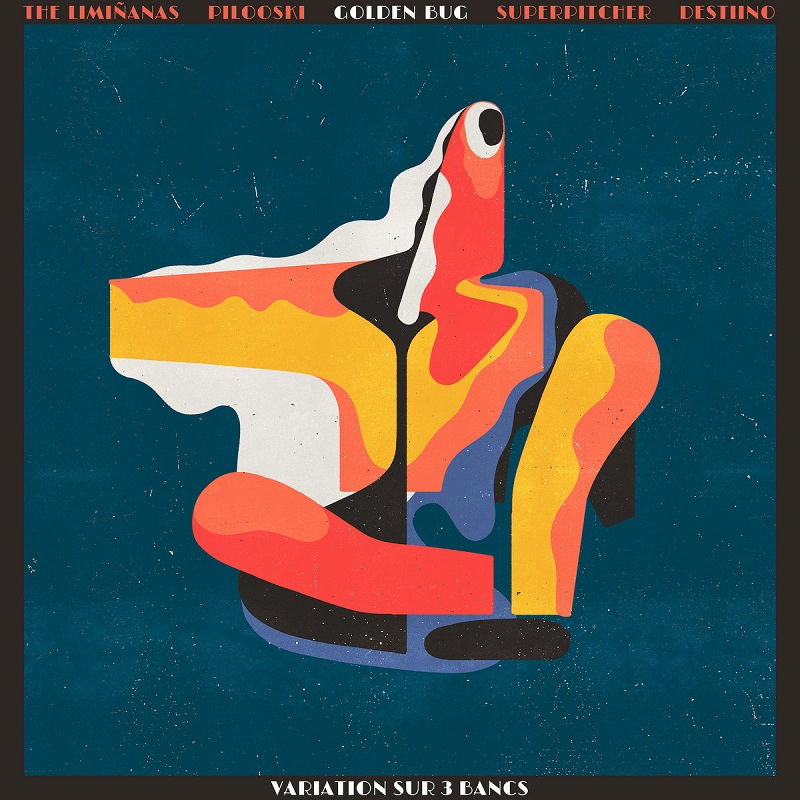 French producer and La Belle Records co-founder Antoine Harispuru, aka Golden Bug, is back with a new album and a "Variation Sur 3 Bancs" remix package.
Looks like a busy year for Golden Bug. The elusive producer is getting ready to drop his fourth album, entitled "Piscolabis", via his own label La Belle Records. Ahead of the album's release, Golden Bug has decided to bring his track "Variation Sur 3 Bancs", a collaborative tune with The Limiñanas, back into the spotlight by dropping a stellar remix package.
The track "Variation Sur 3 Bancs", which was first appeared on Kompakt's excellent "Velvet Desert Music Vol. 2" compilation, curated by Jörg Burger, is getting the remix treatment from the likes of Superpitcher, Pilooski and Yuksek's side-project DESTIINO, adding their own personal touch to Golden Bug's original.
Speaking about "Variation Sur 3 Bancs", Golden Bug said: "Everything starts with a message Jörg Burger sent me in January 2020, asking me to feature in the Kompakt – Velvet Desert Music Vol.2 compilation, an homage to psychedelic music and to the 60s/70s acid western universe. Some days before I was at Apolo and I saw this super cool set by The Limiñanas, I was instantly obsessed and I told myself they would be the perfect choice for this project. After contacting them on Instagram, Variation sur 3 bancs slowly takes shape between Barcelona and Montpellier: Lionel's calm voice, his expressive guitar work and his delirious lyrics were an almost magically pitch-perfect match to my electronic experiments."
Get your fill of DESTIINO's remix of "Variation Sur 3 Bancs", a glorious and uplifting slice of dancefloor-focused brilliance.
The "Variation Sur 3 Bancs" EP drops on February 19th via La Belle Records.
Pre-order your 12" here.