Each Other: "Same As It Never Was"
LAGASTA TEAM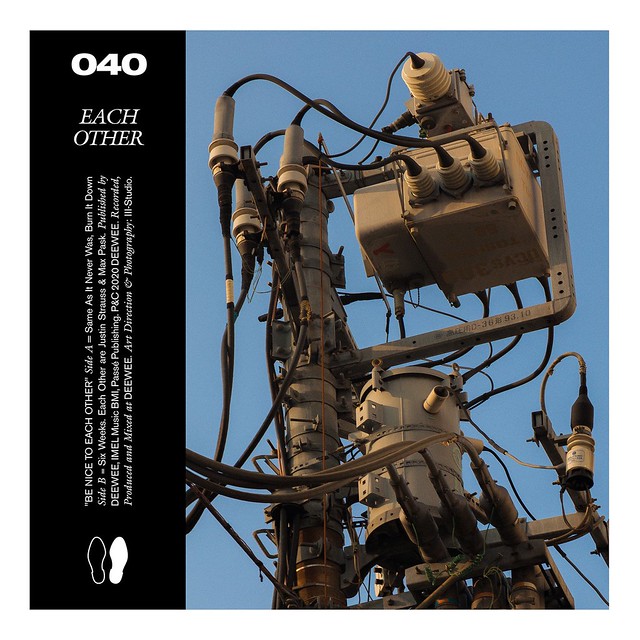 It's amazing what 2020 has to offer so far in terms of electronic music. Say hello to Each Other, an exciting new project between our beloved New Yorkers Justin Strauss and Max Pask. The pair's debut EP, entitled "Be Nice To Each Other", a finely crafted three tracker, recently dropped on Soulwax/2manydjs label, DEEWEE.
While Strauss and Pask have DJ'd together on numerous occasions, this is the first time that they've collaborated on a production project. Strauss is a living NY legend, adequately representing the last three decades of New York nightclub history, and as he states "What we were trying to do and what we've hopefully achieved was to merge our influences with a nod to what many consider to be the 'golden age' of New York,". What we state is that they have successfully achieved the above and we are "dealing" with an eclectic range of sounds in the space of just three tracks. Strauss and Pask have become the city's favorite boys with this marvelous EP.
The opener of the EP "Same As It Never Was" leads the way to a new sound era, full of musical energy. What is and feels "same" is the high quality of the music, but on the other hand we can truly sense it "as it never was". It is fresh, innovative and is the most immediate of the set, becoming more hypnotic as the minimalist topline buries itself into your subconscious. The combination of tiny drums, soothing chords and narrative vocals alongside the overall dark atmosphere of the tune create a harmony of various sound influences. We imagine ourselves on the dancefloor dancing to this mind-bending track. Blast the track below and enjoy the ride.
Each Other's "Be Nice To Each Other" EP is out now via DEEWEE. Get it here.