Driving To Dalston Superstore
Gasboy
Driving To
Dalston Superstore 
A Mixtape by LAGASTA
Blast it on you car stereo.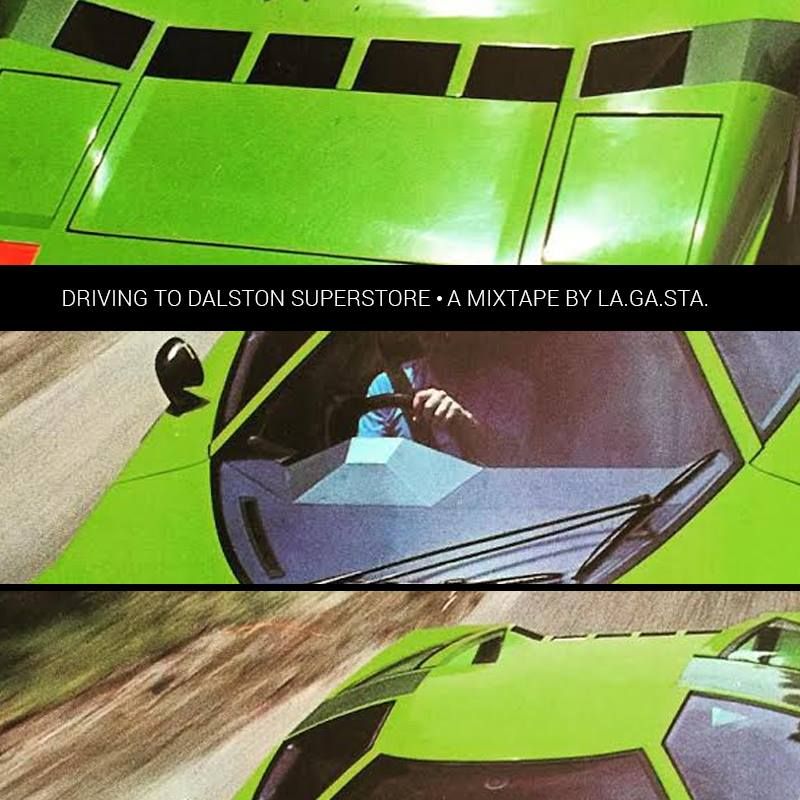 LAGATSA is driving to London. Next stop: Dalston Superstore, one of our favorite hangouts, this Friday, February 12th.
We're beyond psyched for being part of In Flagranti's – the mighty Swiss duo of Sasha Crnobrnja and Alex Gloor – new event at Dalston Superstore, spinning records with them downstairs at the laser pit. Upstairs, Phil Passera of London's outfit Payfone and Nadia Ksaiba, a regular fixture behind the decks of London's East End club scene, will spin music to get you moving from boogie to electro Chicago house and R'n'B. We can't wait!
To set the right mood, we've put together a warm up mixtape, called "Driving To Dalston Superstore". The 63-minute mix also features some great tunes from the event's fire line-up. See you at Superstore!
TRACKLIST
01. Jacques Bon & Virgo Four – Machine Love
02. Emmanuelle – Free HiFi Internet
03. Nadia Ksaiba – Virtual Lover (Dub)
04. Lauer – Kilian
05. Waffles – Uriah
06. Space Coast – Please Release Me (Rabo & Snob Remix)
07. Vaughan Mason & Butch Dayo – Feel My Love
08. Mark E – Sanctified
09. Hugh Masekela – Don't Go Lose It Baby (Vito & Druzzi Rework)
10. Payfone – Quarantine
11. Selvy – All Night
12. In Flagranti – Double Talk
13. Siren – A/Way (Faze Action Dub)
14. Palms Trax – High Point On Low Ground
15. Formation – Control (Chaos In The CBD Remix)