Diogo Strausz: "Emancipação" EP
LAGASTA TEAM
Diogo Strausz: "Emancipação" EP
Balako's Diogo Strausz makes his solo debut on Razor-N-Tape with a stellar two-tracker.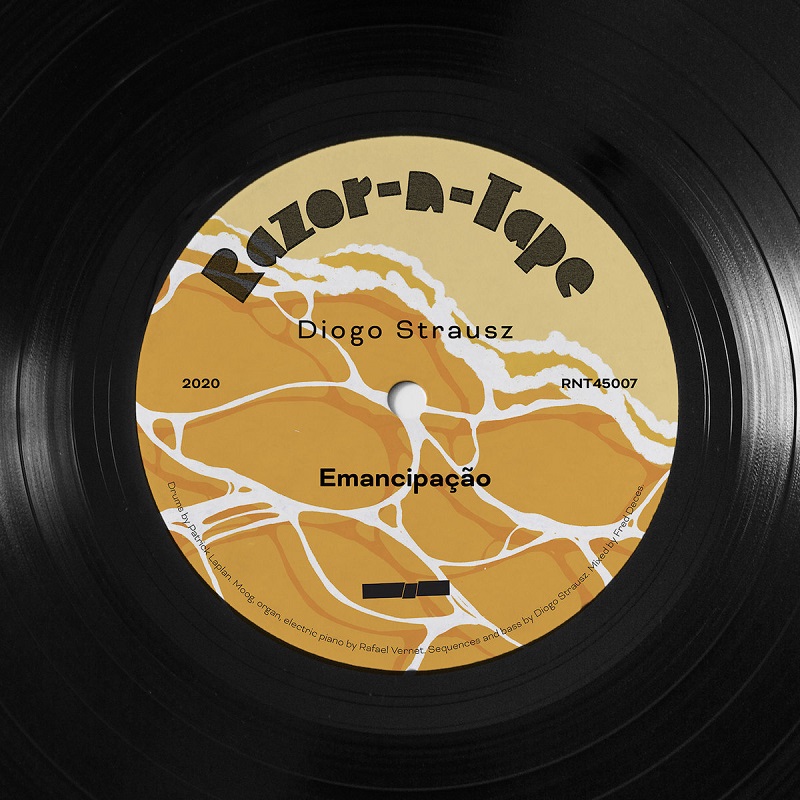 The first of 2021 on the excellent Brooklyn label Razor-N-Tape comes on its 7" series with a stellar two-tracker by Diogo Strausz. Having previously released on the label as part of duo Balako, Diogo Strausz now makes his solo debut with his "Emancipação" EP of electronic Brazilian jazz goodness. A São Paulista now living in Paris, Strausz made international waves earlier this year with his grand and sprawling orchestral piece "Pausa", which was omposed and recorded in the homes of musicians from across the globe during lockdown.
The two tracks on Diogo Strausz' "Emancipação" EP showcase his gift for instrumental composition that feels at once both fresh and timeless, informed heavily by the classic Bossa Nova and Samba repertoires of his native Brazil, yet translated through a modern production lens, and executed with exceptional musicianship. The end result is an undeniably unique sound that will fit equally well in the collections of jazz and MPB aficionados, as in the crates of modern DJs and listeners alike.
The "Emancipação" EP drops on January 8th. Pre-order your 7" here.