"Stand On The Word (Mr. K Edit)"
LAGASTA TEAM
"Stand On The Word (Mr. K Edit)"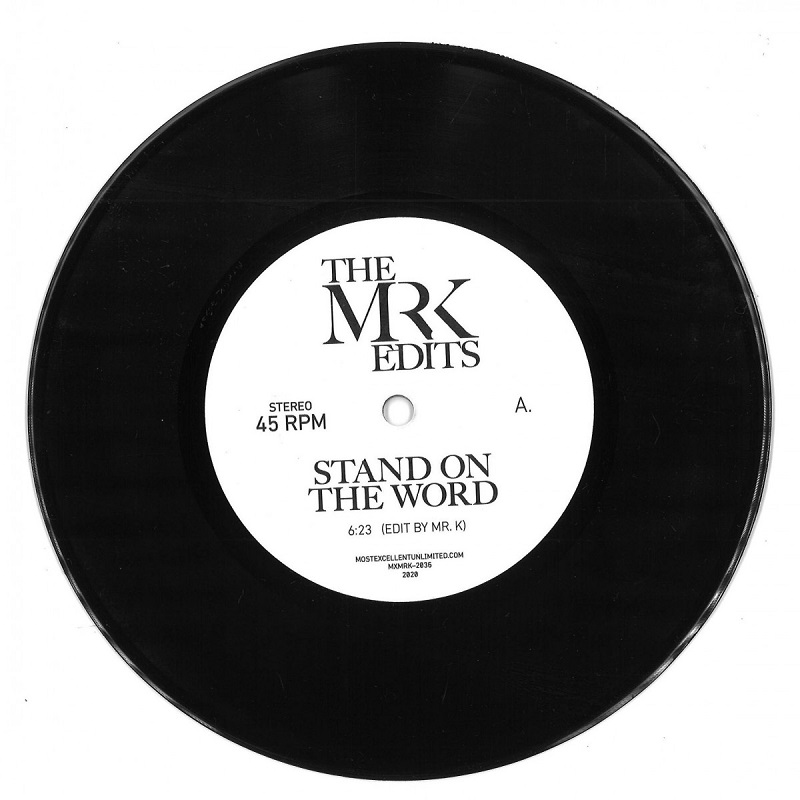 Originally recorded live in the First Baptist Church of Crown Heights in 1982 under "Celestial Choir" and pressed only for the congregation, the praise song "Stand On The Word" is surely one of the most iconic gospel/disco records ever. For this special release, the prolific New York DJ Danny Krivit, aka Mr. K, one of the recognised masters of the disco re-edit, has trimmed his rare Japan only "Stand On The Word" 12″ release from the crystalline intro to the beloved standout vocal lines to an ear-catching alternate piano outro, making it readily attainable on 7-inch for the first time. Pure class.
The "Stand On The Word" 7″ is out now as part of the Record Store Day 2020 via Most Excellent Unltd.
Pick up your copy here.