Body Music & Amy Douglas: "Love Games"
LAGASTA TEAM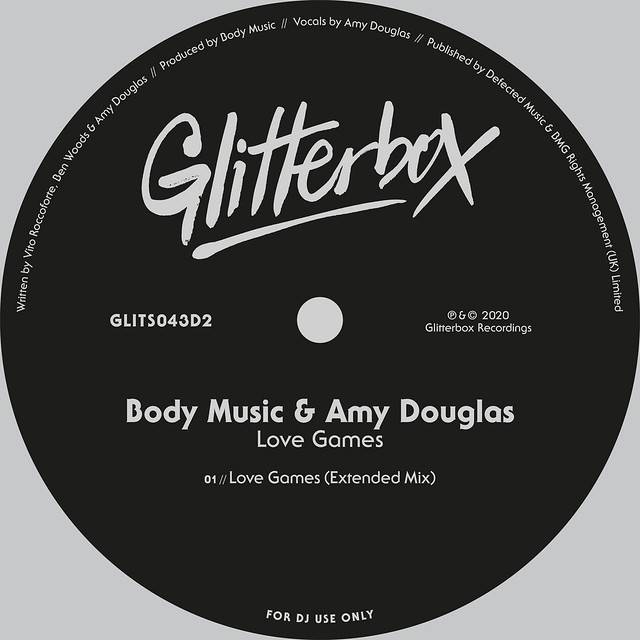 Body Music, the dynamic duo of The Rapture's Vito Roccoforte, who also operates as one half of Vito & Druzzi and Boston's producer and multi-instrumentalist Bosq, have teamed up with New York vocalist and songwriter Amy Douglas, known for her incredible solo tracks, to deliver "Love Games", which marks the pairs Glitterbox debut.
With its soulful piano riffs and funky guitar loops compliment Douglas' seductive diva vocals, "Love Games" is a surefire dancefloor heater for the disco-lovers. Give the extended mix of "Love Games" a spin above, and get ready for some serious quarantined ass shaking!
"Love Games" is out now via Glitterbox Recordings. Buy it here.