Benjamin Fröhlich: "How Much Are They"
Gasboy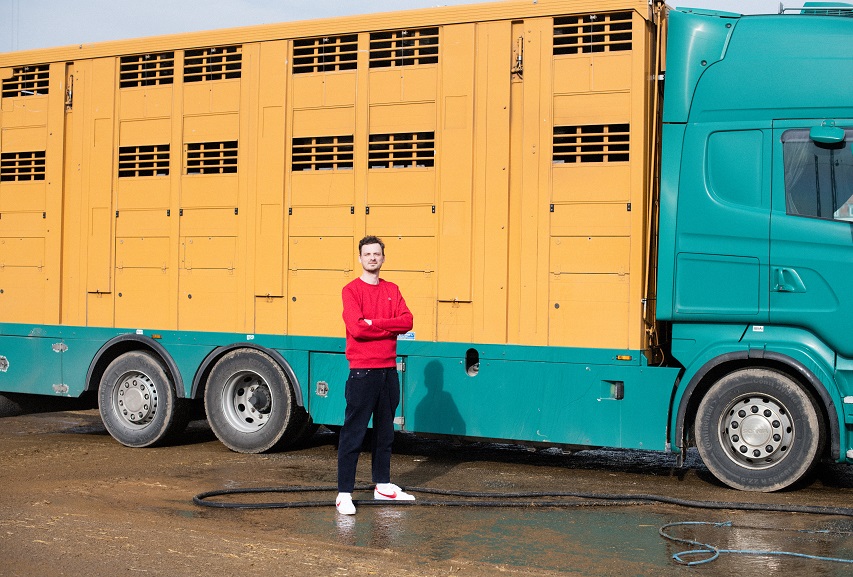 Yes, it's time for celebration! LAGASTA turns 10 this year, and what a better way to celebrate a decade of unforgettable road trips than with a very special release, a new compilation of exclusive covers by some of our favourite artists and producers.
LAGASTA's 10 years anniversary compilation will drop on May 6th as a free download via Bandcamp, with artwork by one of the most exciting graphic designers today, Portugal-born, NYC-based Bráulio Amado. Good times!
Before it drops, our good friends over at Les Yeux Orange just premiered the first track from La.Ga.Sta.'s 10 years compilation, a great cover of "How Much Are They" by Permanent Vacation co-founder Benjamin Fröhlich. Here's what they have to say…
"Last Gas Station, aka La.Ga.Sta., turns 10 this year, and celebrates its tunefully inspirational road trips through all these years in a very special way. They invited some of their favourite artists and producers, who have been part of LAGASTA's family all these years, to choose a best-loved song of theirs, and make a cover version of it for a new anniversary compilation. The outcome is an exceptional ….track compilation that brings the most deserving music to the surface, from George Michael to Siouxsie and the Banshees and from Pet Shop Boys to Blood Orange. It's a fusion of different decades and music styles."
Munich's Benjamin Fröhlich, co-founder of the ever-excellent Permanent Vacation imprint and a great producer and DJ, has been part of LAGASTA since the very first days, with some of LAGASTA's most beloved tracks being released in his label. For the compilation he serves his version on a track that was a big inspiration for him through the years; the 1981 "How Much Are They", an 80s anthem from Jah Wobble/Jaki Liebezeit/Holger Czukay, taken from their collaborative album "Full Circle" that was released back in 1982. A true masterpiece. Can't wait for the rest to come!
There's more to come. Stay gas!