Aguila: "El Sol Rojo"
Elice Mour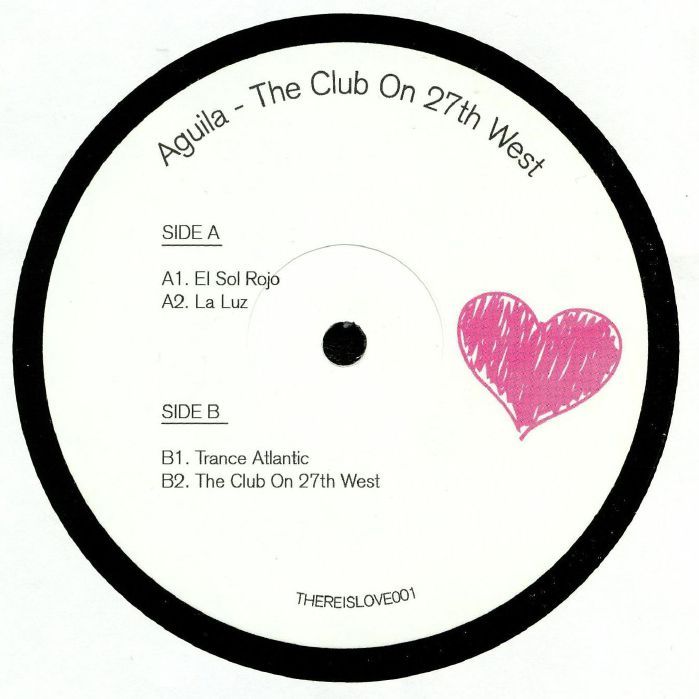 Chicago producer and DJ Aguila is the first release on 90's dance imprint There Is Love In You with his superb EP, entitled "The Club On 27th West".
Riders, this glassy-eyed EP of trance-infused house music laced with rickety breaks and rhythmic bass, is an emotional banger! The New York-born artist clearly decided to fuse three key musical ingredients: the rush-inducing electronic bliss of the best vintage trance, chords and sounds from turn-of-the-90s Italian and New Jersey deep house, and the shuffling breakbeats more readily associated with rave-era UK house.
Our favorite cut from the EP is A-side's great tune "El Sol Rojo", which we first heard it in Supreems' mix for Rinse FM. A mind-blowing track, full of colors, dreamy melodies and twinkling synths along with a deep bassline and make-you-wanna-move 90's breakbeats.
The rest of the EP is just as revelatory and spine tingling, making this one of the most inspired label debuts we've heard for a while. Enjoy the ride!
The "The Club On 27th West" EP is out now via There Is Love In You. It's all yours here.