A Track A Day: DJ T.
Vangelis R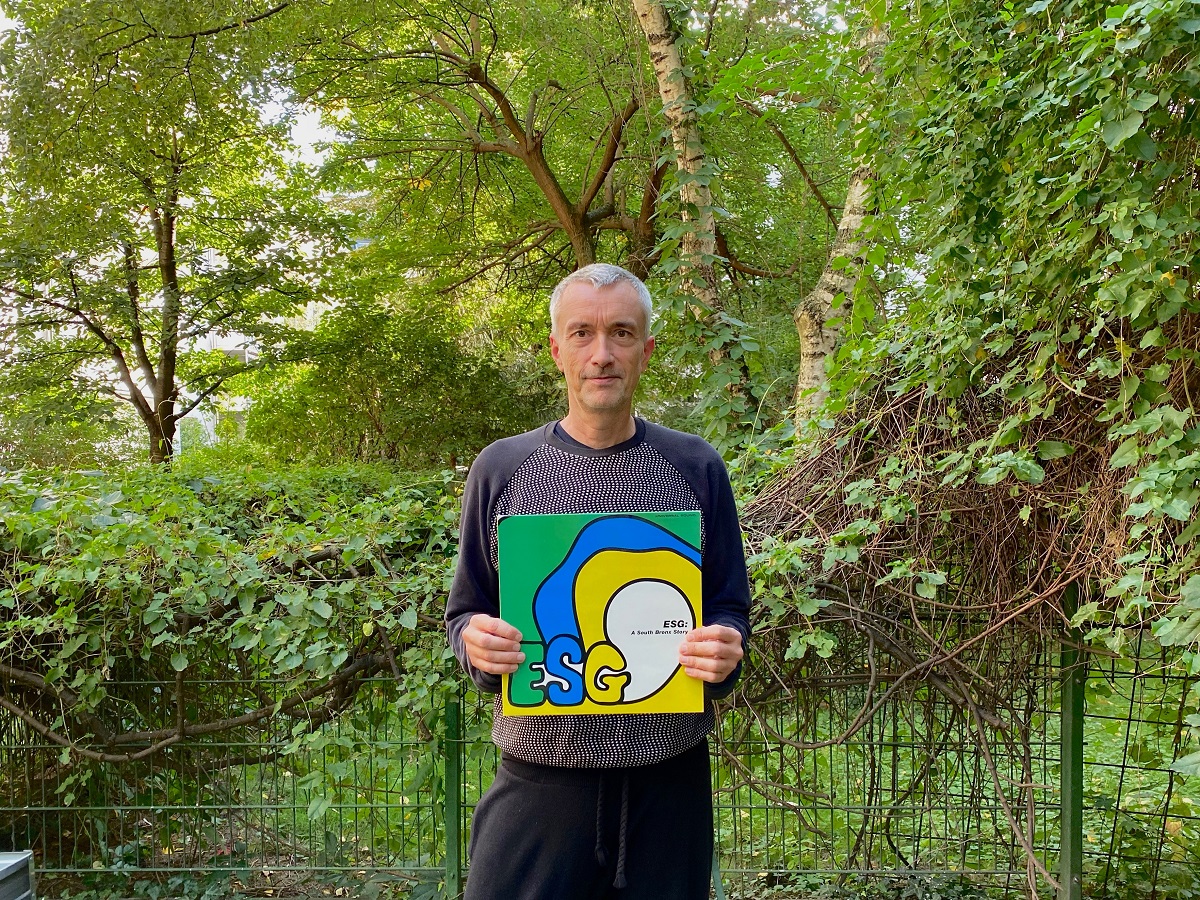 For LAGASTA's ongoing series, we asked our friends to choose a favourite track or an album for these weird times, and share it with us along with a photo. A track a day keeps the bad vibes away. Today we welcome the renowned Germa DJ and producer DJ T., aka Thomas Koch, who continues to be an electronic music giant with his steady stream of singles, remixes and albums, most often on the ever-excellent Get Physical, the label he co-founded. The German maestro always evolves his sound and can do everything from disco-tinged and feel-good to more stripped back and heads down tech across both the 12″ and LP format. Having already wowed us with his recent singles "Patci", a tribute to dedicated and celebrated Berlin-based booker Patci Wilde, and the magnetic "Jins" for Get Physical, DJ T. has launched a new label and alias, Pura Danza and Mathami, which found him delving further into the Ecstatic Dance movement. It's the latest artistic development in a long line of them for this ever-evolving producer. Mathami already dropped two superb EPs, "Figuras del Bosque" and "Arany".
DJ T. shares with us one of his favourite songs, ESG's classic track "Moody" off the band's debut EP from 1981.
In his own words: "There are few band stories more myth enshrouded than that of ESG, a group originally founded by four teenage sisters from the Scroggins family and their neighbour Tito Libran in the late Seventies in the South-Bronx. Together, they invented a musical style that music historians consider pivotal to the No Wave movement (the term is a parodistic moniker to the New Wave sound). Others called ESG's music Dance Punk or Art/Post/Minimal Funk. This phenomenon almost only existed in the Lower East Side of New York for a few years. It was about artists who wanted to express that their music had open structures and was completely unconventional and independent from all known styles. Like Punk, it was a celebration of amateurism, the talent to play an instrument or invent melodies or hook lines took a backseat in this movement. The magic and beauty of their music lay in its childlike innocence and the pure fun and party attitude it displayed, the naivity of the lyrics and the minimalism of their grooves and percussion. ESG's three best and most popular songs ('Moody', 'You're No Good' and 'UFO') were all recorded in their very first recording session in New York. They were then mixed with Martin Hannett in Manchester, only a few days after Tony Wilson from Factory Records had discovered them at a showcase in Manhattan. Although I love everything they ever did, I used to think it was a bit tragic that they never sounded as vital and fresh in their later work again. 'Moody' has always been my favourite song from this incredible band."
DJ T.'s single "Jins" is out now via Get Physical. Pick up your copy here.