A Track A Day: Dean Meredith aka The Rhythm Odyssey
Vangelis R
A Track A Day:

Dean Meredith aka The Rhythm Odyssey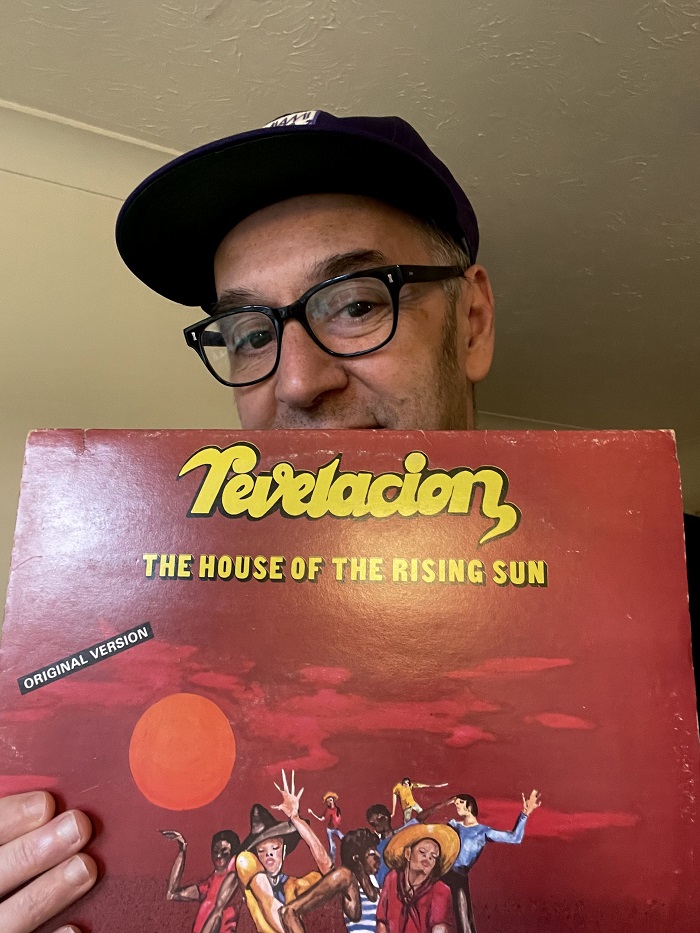 For LAGASTA's ongoing series, we asked our friends to choose a favourite track or an album for these weird times, and share it with us along with a photo. A track a day keeps the bad vibes away. Today we welcome the one and only Dean Meredith, aka The Rhythm Odyssey. His career spans over 30 years and his name regularly appears next to seminal Electronic club classics by Bizarre Inc and Chicken Lips with Andrew Meecham. Dean also produced some heavy analogue robot funk gems as White Light Circus, Goat Dance, Rogue Cat and recent times Balearic/Cosmic project Mind Fair (with Ben Shenton) for International feel/Golf channel and on his and Ben's own imprint Rogue Cat sounds. Dean Meredith shares with us one of his favourite tracks, the "Revelacion Suite" of "The House of the Rising Sun" by Revelacion, released all the way back in 1977.
In his own words: "This has been in the bag for many years for all sorts of reasons. It's a great cover of 'The House of the Rising Sun' by the Animals produced by Cerrone, kinda Spanish disco not disco that's over 16 min long. Never fails to bring the party to a climax".
Reuniting on record for the first time since 2015, The Rhythm Odyssey & Dr. Dunks recently dropped on Phantasy Sound a double-barrel delivery of legitimate weirdo disco "El Cid". Comprising of Chicken Lips' own Dean Meredith and crate-digging DJ extraordinaire Eric Duncan, both tracks come complete with additional playing from Andy Meecham, aka The Emperor Machine.
Pick up your copy here.