Simple Symmetry: "Oh Lord" (feat. Abramov and Iggor Cavalera)
LAGASTA TEAM
Simple Symmetry: "Oh Lord" (feat. Abramov and Iggor Cavalera)
The first single off their debut LP "Sorry! We Did Something Wrong".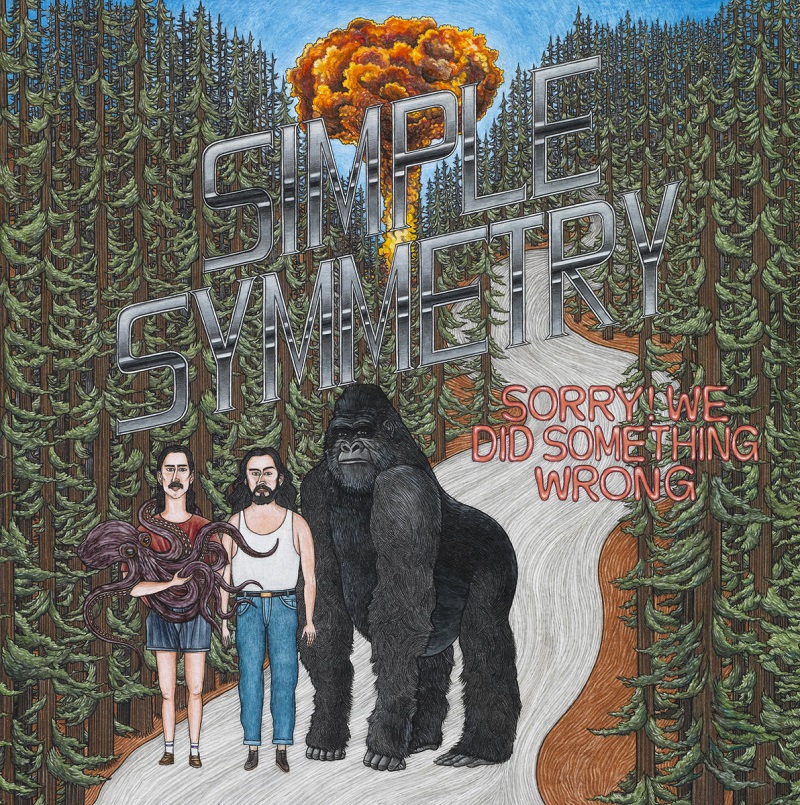 Simple Symmetry's debut album "Sorry! We Did Something Wrong" arrives in May.
Simple Symmetry, the prolific Moscow-based brotherly duo of Sasha and Sergey Lipsky, are united by their love for electronic psychedelic sound. Over the last few years the duo has become widely known for their quality releases of their signature modern ethnic style on labels such as Disco Halal, Multi Culti, Correspondant, and Garzen Records to name just a few.
Now Simple Symmetry are gearing up for the release of their debut titled "Sorry! We Did Something Wrong" via their own newly formed label New Ears Records. Filled with percussions, flutes, sitar, synths, guitars and spoken words, the 11-track record showcasing yet another side of Simple Symmetry's sound​. It also features guest appearances by the likes of C.A.R., Abrão, Xen, and Lord Fascinator, amongst others.
Before it drops, we're treated to the album's first single "Oh Lord", a great tune featuring their Berlin-based friend Gil Abramov from the garage punk band Balagan on vocals and the idol of their youth Igor Cavelera, formerly of Brazilian metal band Sepultura, on drums. Blast it below.
The "Sorry! We Did Something Wrong" LP drops on May 21 on New Ears Records.
Pre-order it here.