Richard Sen: "Grafiti Tapes 12"
LAGASTA TEAM
Richard Sen: "Grafiti Tapes 12"
Richard Sen, aka Coma, brings the 12th instalment for Klasse Wrecks's Grafiti Tapes.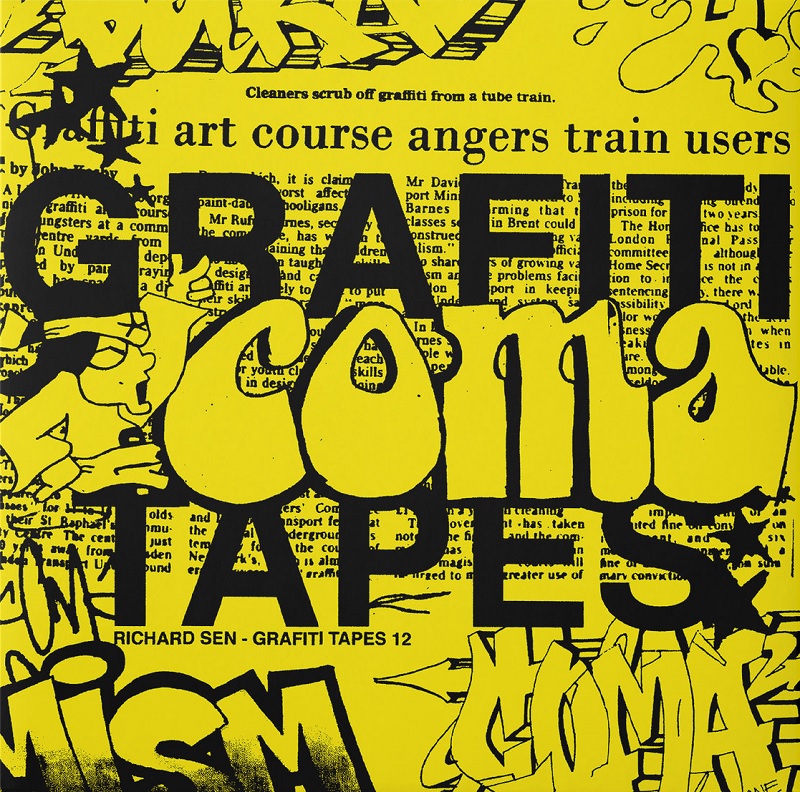 Richard Sen, aka Coma, brings the latest instalment for Klasse Wrecks's Grafiti Tapes.
The legendary and pioneering UK graffiti writer and music producer Richard Sen provides the 12th instalment of Klasse Wrecks' sub-label Grafiti Tapes. The record features music and artwork from one of the most important and formative writers in early UK graffiti history, in fact Coma (or Richard Sen as he's also known) has the accolade of being one of the first ever writers to paint the London Underground system in the mid 1980s. It comes in two formats, a six-track cassette tape limited to 75 copies, and a three-track vinyl 12-inch.
His iconic "Bottleneck" style train panel, which features on the sleeve artwork of this release, caused quite a storm in the national press and served as a landmark for the countless writers that came after him. Richard put down the spraycans in 1988 and has since had a flourishing and long career in music as a DJ and talented producer, his productions sonically capturing the "boilingpot catch-all" style of hip hop culture.
Richard's record for Grafiti Tapes is filled with post-punk basslines, clattering breakbeats, trancey pads and a unique atmosphere that many writers will recognise from a legacy of graffiti video soundtracks, dusty 45s and boombox funk. Get your fill of "Night Train To Cairo", one of our favourite cuts from the release.
Pick up your copy here.