LAGASTA: "Steve" EP
Gasboy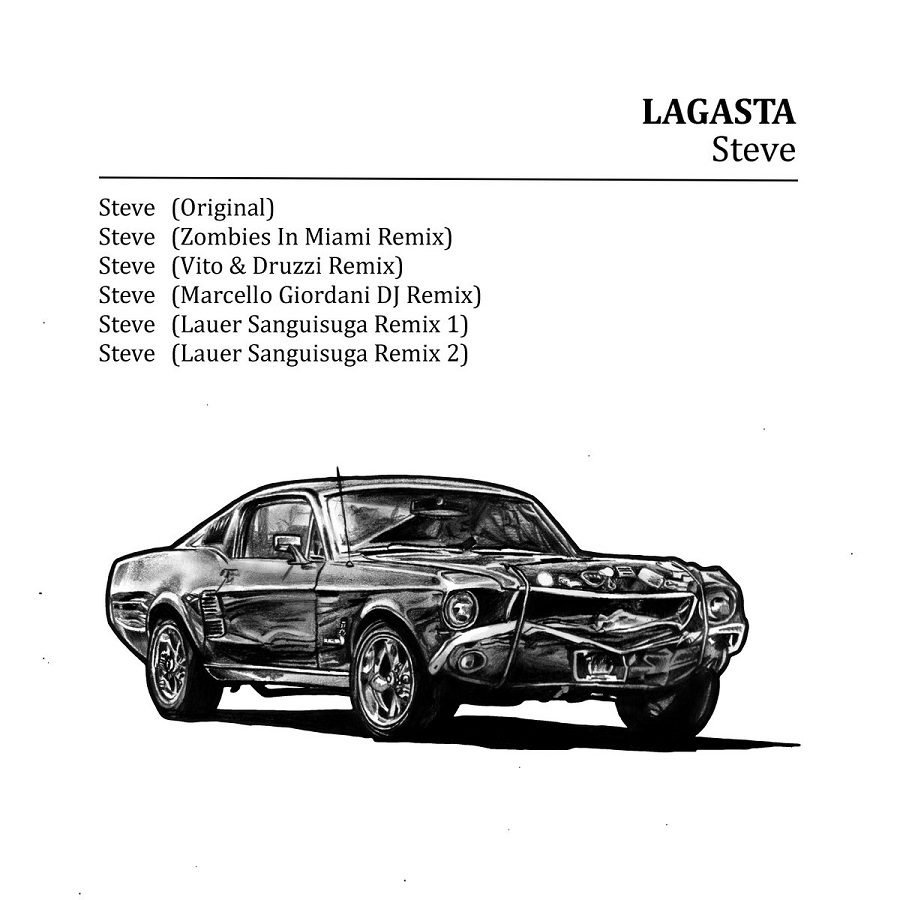 Following the self-release of the debut EP "Driving", a five-tracker that perfectly captures the feeling of driving on empty roads, Greek electronic duo LAGASTA continue their adventures, making house groovers for the late nights, early mornings and everything in between.
The pair's mesmerizing new single "Steve" is a tribute to the king of cool Steve McQueen and marks their debut release for the excellent imprint Throne Of Blood. The single comes with a strong remix package including stellar reworks by Zombies In Miami, TOB label co-founders Vito & Druzzi, Marcello Giordani and last but not least Lauer.
With the original mix of "Steve", LAGASTA has created a driving slow-burner replete with hypnotic grooves, atmospheric pads and lush melodies. It's a nearly eight minutes emotional house escapade. Just get behind the wheel and keep driving.
First up on remix duties is Mexico's Zombies In Miami, who infuse the original with a extra dose of synths, delivering something special that's perfectly suited for both headphones and the dancefloor. Next up is Vito & Druzzi's funk-filled groover with a disco feel that rewards repeat listens. Italian maestro Marcello Giordani, best known as one half of Marvin & Guy, works his magic transforming "Steve" into a dark and epic ride that you just don't want to end. Last but not least, Frankfurt-based producer and Tuff City Kids member Lauer serves up two synth-driven remixes to close out the release.
Mastered by Sam Berdah @ The Wall.
Artwork by Aline Decat.
The "Steve" EP is out now via Throne Of Blood. Buy it here.