Justin Deighton & Leo Zero: "Orange Chika (Pete Herbert Remix)"
LAGASTA TEAM
Justin Deighton & Leo Zero: "Orange Chika (Pete Herbert Remix)"
They just launched a new label of monthly 7-inch vinyl releases.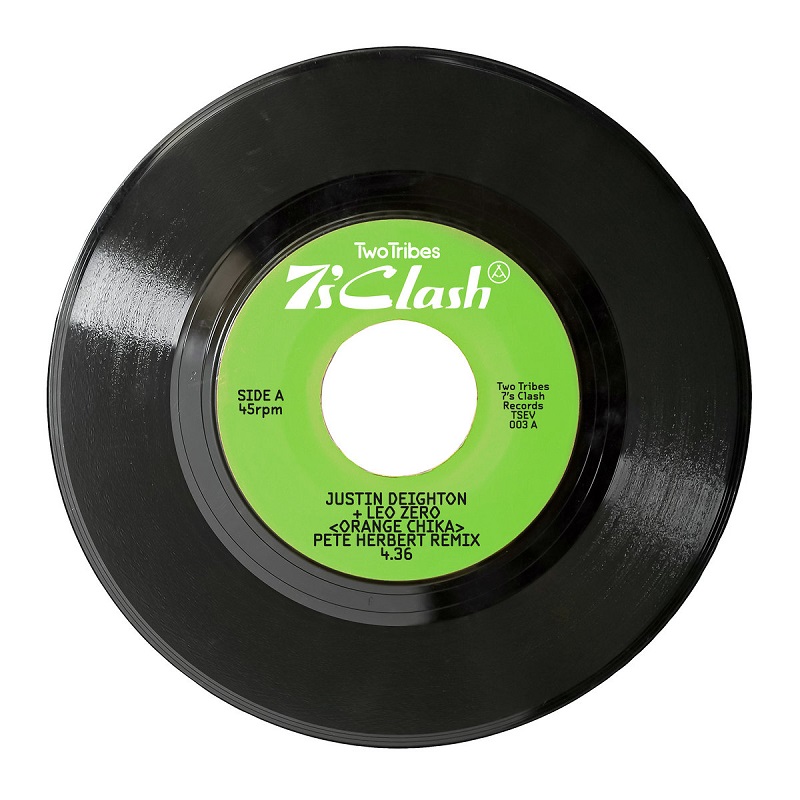 Great stuff from the newly-minted Two Tribes 7`s Clash imprint.
Say hello to Two Tribes 7`s Clash, a new record label run by DJs and close friends Justin Deighton, Pete Herbert and Leo Zero of monthly 7-inch vinyl and digital releases. The project was set up to make tracks, remixes and edits to play at their DJ residency at outdoor bar "Campfire" in Kings Cross, London, with plans to open soon.
The label kicked things off with the release of four 45s, showcasing their effortless knack for crafting body-moving, disco-infused house gems and classy re-edits. One of our favourite 45s is the label's third EP, which features "Orange Chika", a piano-led disco groover from Justin Deighton and Leo Zero, and a sublime remix of track by Pete Herbert, who delivers once again pure goodness. Just prefect for your next car rides.
Pick up your copy here.
The 7″ EPs are also available as part of the Two Tribes monthly beer subscription box.