Brigitte Fontaine: "Ah Que La Vie Est Belle (Jacques Bon Rework)"
Gasboy
Brigitte Fontaine:
"Ah Que La Vie Est Belle
(Jacques Bon Rework)"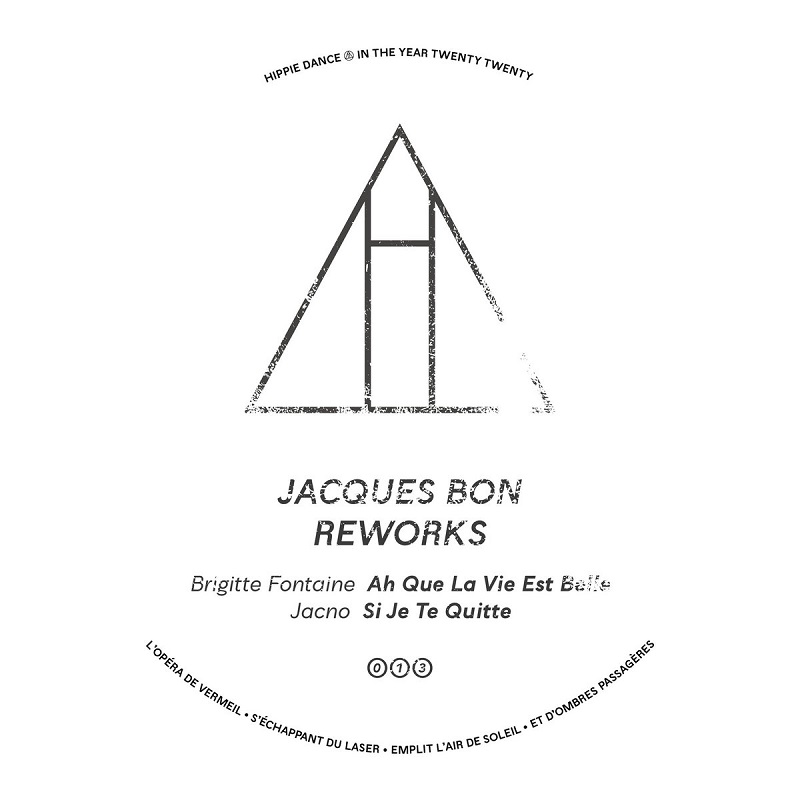 Paris-based producer, DJ and head of Smallville Records Paris for more than 10 years Jacques Bon has landed on Superpitcher and Rebolledo's label Hippie Dance with a 12-inch of two killer reworks. The record's A-side cut is en epic tripped out acid version of a Brigitte Fontaine classic gem and it comes right on time to remind us that "Ah Que La Vie Est Belle". It comes accompanied by an altogether darker and moodier version of Jacno's "Si Je Te Quitte" on the flipside. What a ride!
The "Jacques Bon Reworks" 12" is out now via Hippie Dance.
Pick up your copy here.