Ashford & Simpson: "Stay Free (Dimitri From Paris Remixes)"
Elice Mour
Ashford & Simpson: "Stay Free (Dimitri From Paris Remixes)"
Top-notch freebie for disco heads.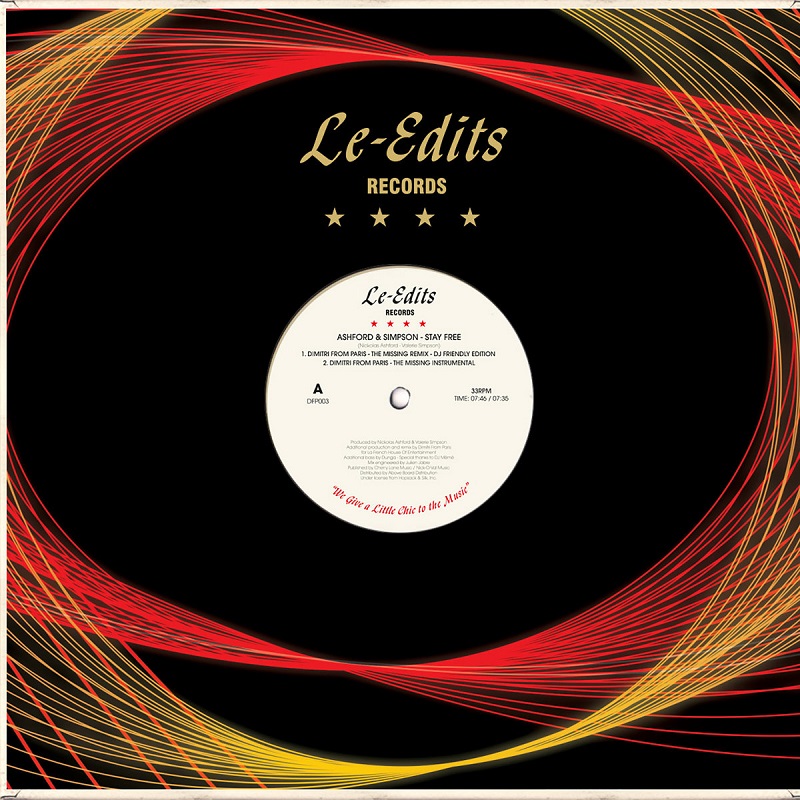 Dimitri From Paris is back! Via his own Le-Edits label, the French disco magician delivers first-class essential edits and splendidly executed remixes of classic disco cuts. The exhilarating classic "Stay Free", a thriving Ashford and Simpson's 1979 cut, gets French kissed, and Dimitri once again sets the bar sky-high by dishing up four different revisions.
First comes the distinctive mid-tempo "The Missing Remix DJ Friendly Edition", with drops of mix-friendly drums, followed by a vocal-free instrumental version. The B-Side kicks off with an amazing vocal-highlighting "Symphonic mix", while the "Dubstramental" is the funkiest and grooviest piece of the 12'' with a gorgeous heavy bass line. One of the greatest duos in the history of Disco and Soul music, get the DFP treatment! Le-Edits is here to bring back some quality and class to the re-edit game by doing things, once and for all, properly and respectfully.
Enjoy this heavenly ride!
The "Stay Free (Dimitri From Paris Remixes)" 12" is out now via Le-Edits. Download it here.