Amy Douglas: "Never Saw It Coming (Crooked Man Remix)"
Gasboy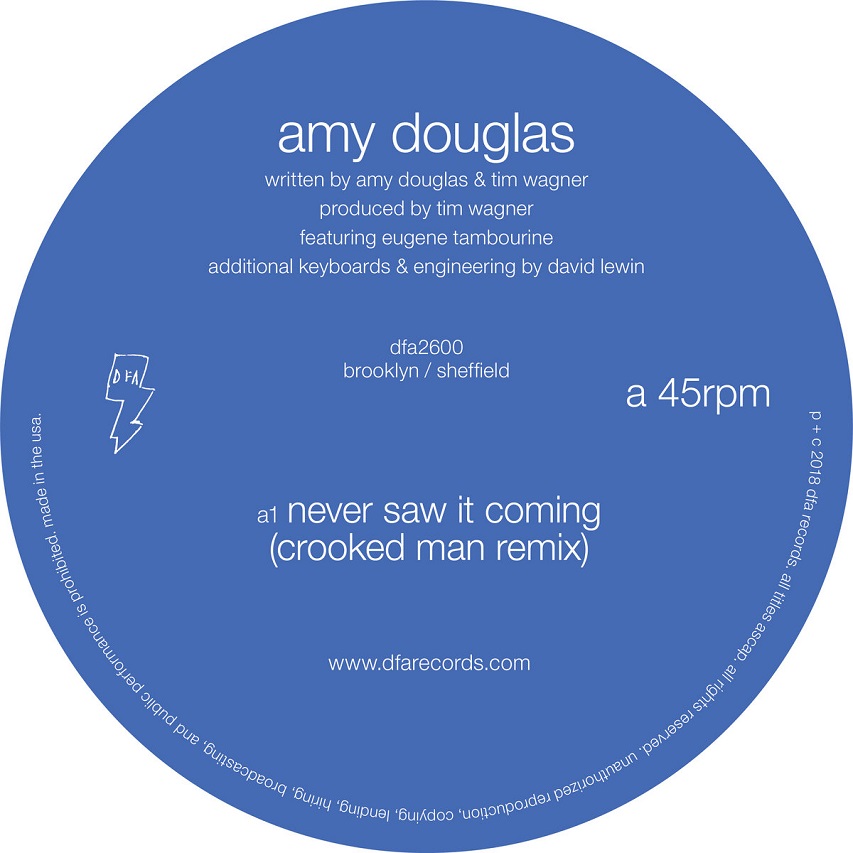 NYC singer Amy Douglas makes her official DFA debut with "Never Saw It Coming," a limited release 12" single co-written and produced by Tim Wagner of 33Hz, with two remixes by Sheffield artist Crooked Man.
Though this is Douglas' first release on the label, she is no stranger to the DFA roster. She is the voice behind "Happiness", the epic closing track on Crooked Man's self-titled 2016 LP, and also appears on the forthcoming Crooked Man album, due out on DFA this fall. Amy also works with Juan Maclean as one half of Peach Melba, who have released singles on both DFA and Defected / Classic.
Here, we have for you Crooked Man's great remix of "Never Saw It Coming" that clocks in at nearly 10 minutes. On his remix, Crooked Man let the track grow and build slowly with longer, lush arrangements.
The "Never Saw It Coming" EP arrives on September 21 on DFA.
Pre-order the 12″ here.