Various Artists – The Only Good Wave Is a Next One
LAGASTA TEAM
Various Artists – The Only Good Wave Is a Next One
Cantor's label Underground Pacific drops a superb new compilation.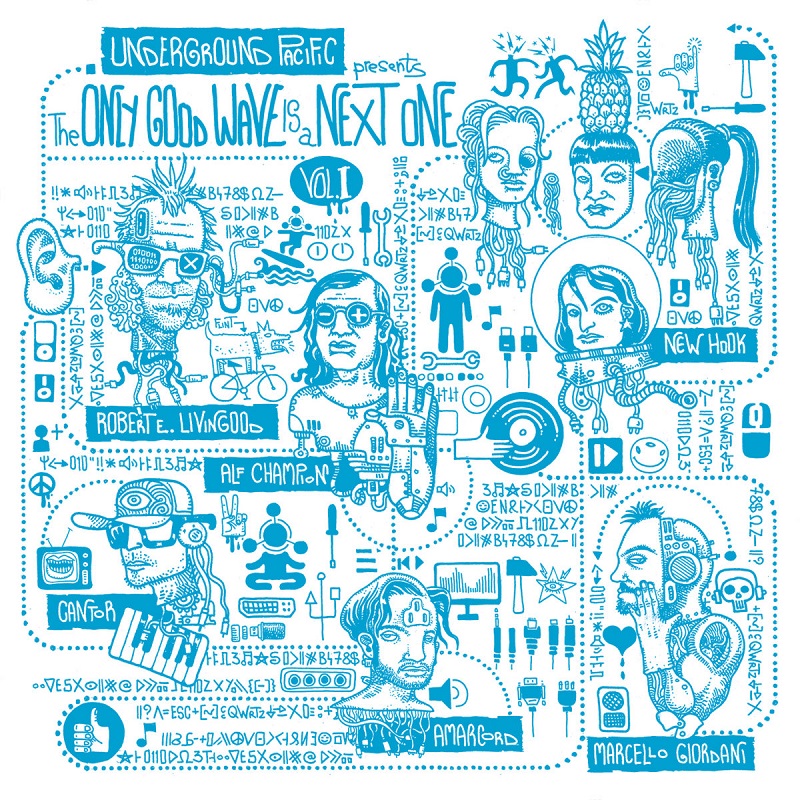 San Francisco's Underground Pacific, a label run by California based producer and DJ Cantor, will drop a new compilation entitled "The Only Good Wave Is a Next One", a superb six-track collection that feels deft and elegant.
This compilation features a choice array of international artists from Italians Amarcord (MEET Compact Club, Ombra Int'l) and Italo-disco frontrunner Marcello Giordani (one half of Marvin & Guy, known also as Italo Deviance) to Leipzig-based artist-musicians New Hook (Riotvan, Live at Robert Jonson, Ombra Int'l). Californian Underground Pacific's labelmaster Cantor, Robert E. Livingood (of Ombra Int'l), and Mexican Alf Champion (Fucanglong, Optimo Music) contribute tracks from across the Atlantic and complete the release's lineup.
Through its post-punk and new wave underpinnings- tap-hissing kicks, chunky synth-wobbles, and bleached vocals- clear, fluid top notes give the sound a modern feel. The results are refractive yet moody, careful yet powerful, mature, and considered. The vinyl artwork and insert have been curated by Italian artist Andro Malis who provides a dystopian-futuristic instruction manual to the release, where artists are dissected into their cyborg components.
In Cantor's own words: "I started working on this project during 2020 and to make it, as I wanted to be, it took me almost 2 year of insane work and patience. I really wanted this VA to be something I would grab from the shelve with no hesitation and now looking at it, I fucking love it. Thanks to all the UP crew and all artists of this VA, which I am really, and sincerely a fan of. I love you all."
Stream the whole thing below.
"The Only Good Wave is a Next One" arrives on January 19th via Underground Pacific.
Pre-order it here.